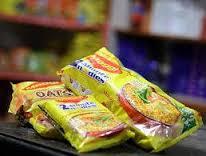 Nestle's delay in talking to employees shows how companies often forget that the HR can also walk you through troubles, notes Shyamal Majumdar
Nestle India's move to request employees and all their families and friends to become 'valued' brand ambassadors at a time when the company is battling its biggest crisis, is a classic example of how India Inc -- even multinationals -- often treats human resources initiatives as more of an afterthought rather than something that can walk you through troubles.
HR, for most, has never been associated with strategic decision-making.
How else does one explain the late realisation on the part of the world's largest food company that it should have immediately spoken to employees who are most vulnerable during a crisis of this magnitude and depend on external sources to know what's going on and how it will affect their future?
That is why it is important to communicate with employees before, during and after a crisis in an effort to stop rumours and let people know what's going on.
Being conservative is good, but not quite in a crisis involving your most iconic product.
But Nestle took over a month to do this simple exercise -- that too through an e-mail, according to a report in The Economic Times on Thursday.
What makes the delay in this communication even more baffling is that Nestle employs close to 7,000 employees, and production at its plants has been suspended since June 5, directly affecting 1,500 staffers.
This had a chain effect. Already, many of Nestle's suppliers who were involved in some way with Maggi have asked their contract workers to stop coming since there is hardly any work for them.
So, it's a full-blown HR crisis as well and much of it could have been softened had Nestle and its HR department been less reticent.
After all, it is during these tough times where the HR can prove its mettle and showcase its worth as an equally powerful part of the organisation.
But Nestle isn't alone.
HR consultants say crisis management planning in most organisations focuses too much attention on systems and operations, with people coming in last on the list of concerns.
This is a terrible strategy to have -- considering that there is always a human side to a crisis.
And this is the time when some of your best talents walk out of the door never to return, unless the managers are trained to communicate effectively at the right time and explain the future course of action to the employees.
In these employee-oriented communications, it is vital that managers try to put themselves in their employees' shoes and be empathetic, proactive and forthcoming.
If there is no transparency, management messages will be misinterpreted, damaging trust.
That is why consultants say companies need to go beyond looking at the HR as a department that just ensures forms are duly signed by employees in triplicate or people who should have soft shoulders to cry on.
The need is to make HR leaders strategic partners in crisis-management. As emphasised by HR management gurus David Ulrich and Wayne Brockbank, "as change agents, HR strategic partners diagnose organisation problems. . . help set an agenda for the future and create plans for making things happen."
While HR professionals cannot predict the future, they can help their organisations be aware of internal vulnerabilities on the human side to different types of crises and to ensure their crisis-management plan covers all potential risks and concerns.
Chief executive officers, of course, say HR leaders should also take some part of the blame for not getting their due place at the decision-making table.
For, too many of them still think their contribution can't be measured in terms of return on investment.
Chief executive officers often shoot down ideas from the HR -- not because they were not good or necessary but because they did not have a proper business case.
In many companies, 40 to 60 per cent of all variable costs are people cost, making it the highest variable budget expense.
In such a situation, the HR really has no choice but to prove its economic value.
Ultimately, HR decisions are like many other business decisions: they involve both cause and effect -- and supply and demand.
And recent studies have shown that it is possible to establish a clear numerical relationship between good human capital management and enhanced financial performance.