What India needs to do - increase the ease of hire-and-fire but also provide a reasonable safety net, so that a poor person who loses his job is not out on the street, as is the case now.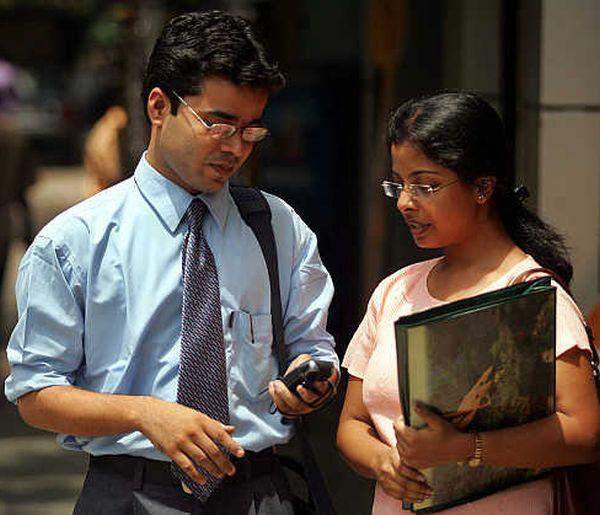 One of the ways in which the Narendra Modi government is seeking to improve the ease of doing business is by updating the legal framework governing industrial relations by combining three key legislations into a single new one.
In the process, it is also changing the rules of the game somewhat.
Strict labour laws create a duality, as has happened, of an island of high-quality secure jobs in the organised sector existing in a sea of contract, temporary and informal employment.
By seeking to ease the regulation around formal employment, the government hopes more jobs will be created at a faster rate - for the benefit of all. The good news is 4.3 million jobs were added in the Indian economy during the two-year period 2011-13.
The even better news is that this was made up of a hefty 7.2-million rise in formal employment and a three-million fall in informal employment.
But the not-so-good news is that the rise in formal employment was predominantly made up of a rise of 4.7 million in temporary workers and a much more modest rise of 2.7 million in permanent workers.
Temporary workers not only lack job security, they get less pay and an inferior overall package.
What is most serious, the government and the public sector, hitherto the foremost source of quality jobs, are emerging as major employers of such temporary workers, according to research by the Indian Staffing Federation.
Total government sector employment declined by two million to 17.6 million during the period 1995-2011.
Today, close to half or 43 per cent of government employees are temporary and as many as 3.5 million government jobs have been outsourced to the private sector during 2000-12.
The government sector accounts for 58 per cent of formal sector jobs, but a good 44 per cent (for the private sector this figure is 75 per cent) of these are temporary in nature.
It is useful to see what some developed countries have done.
The United States scores in labour market flexibility - ease of hire-and-fire - but not in levels of well-being. nd the high cost of higher education.
The situation within Europe offers a fascinating contrast between north and south.
Italy in southern Europe late last year announced an agenda of labour market reforms, as part of overall structural reforms, to overcome its unfavourable macroeconomic conditions.
Significantly, it wishes to include "Flexicurity", one of whose goals is to reduce the dualism, widely prevalent in Italy, between permanent and contract employees.
This is in sharp contrast to the situation prevailing under the Nordic model in Norway, Sweden, Denmark and Finland - all in robust economic health.
The model stands on two legs - a universal welfare state and a commitment to free trade.
Competitive capitalism and a large public sector employing roughly 30 per cent of the workforce live side by side. They have in place their own version of "Flexicurity", which makes sacking easy but offers training for the unemployed.
Public spending accounts for a relatively high proportion of gross domestic product (GDP) and goes to fund education, healthcare and social transfers like unemployment benefits.
This is obviously what India needs to do - increase the ease of hire-and-fire but also provide a reasonable safety net, so that a poor person who loses his job is not out on the street, as is the case now.
Plus, it is also important to ensure that those doing the same work, be they permanent or temporary, get the same pay and benefits, and workers doing regular jobs are not kept as non-permanent for years.
In the Indian corporate sector, it is common for those on contract to account for over half of work force.
In the United States, only around three-four per cent of workers are on contract. A recent press release of the leading public sector power generator NTPC is telling.
It served notice on three eastern states that they may stop getting power from the Farraka plant if the agitation by contract workers did not stop. Why?
It will be difficult to maintain operations if contract workers strike work demanding permanent status. Jobs like coal unloading and several maintenance and non-core operations are manned by them.
The irony is enormous. You cannot live a day without contract workers, but you will still treat them as subordinate castes.
Last year, the National Democratic Alliance government introduced the Factories (Amendment) Bill that sought to take out smaller units from the purview of the Factories Act by raising the cutoff from those employing a minimum of 10 workers (with power) to 20 and without power from 20 to 40.
This may affect more than half the number of factories in existence.
And it is well known that it is the smaller units that are responsible for most of the violations.
The Bill is yet to be passed because of protests. As against this, there is an attempt to spread the social security net by announcing three schemes - an accidental death-cum-disability cover of Rs 200,000 against a yearly premium of Rs 12; a life cover of Rs 200,000 for an annual premium of Rs 330; and a pension scheme for up to Rs 5,000 pension a month, for which the government will contribute up to Rs 1,000 for up to five years.
A very modest package! It is poor policy to move fast on hire-and-fire while moving slow on social security.