Third-quarter corporate results show no signs of revival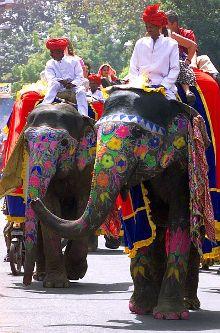 The third-quarter (or Q3, from October to December in 2014) corporate results suggest that demand remains sluggish across most sectors.
The results of 1,243 companies across 57 industries (excluding banks and other financial companies) show that revenues have grown a token 2.5 per cent.
Operating profits are flat and net profits have fallen by over eight per cent.
It is difficult to discern overall signs of revival from these numbers.
Taken together, these companies had Rs 7,72,854 crore (Rs 7,728.54 billion) in net sales in Q3 2014-15, up 2.5 per cent compared with Rs 7,53,850 crore (Rs 7,538.5 billion) in net sales in Q3 2013-14.
Operating profits rose by only 0.76 per cent, to Rs 1,42,469 crore (Rs 1,424.69 billion) in 2014-15 versus Rs 1,41,393 crore (Rs 1,413.93 billion) in 2013-14.
Interest costs rose 12 per cent to Rs 23,224 crore (Rs 232.24 billion) over Rs 20,742 crore (Rs 207.42 billion) in 2013-14.
Net profits fell 8.4 per cent to Rs 57,450 crore (Rs 574.5 billion) from Rs 62,718 crore (Rs 627.18 billion) in 2013-14.
Large and small businesses alike have delivered low-key performances.
So far, 36 Nifty companies (including banks and non-banking finance companies) have declared results with combined net profits, which are six per cent lower than in the October-December 2013 period.
Falling crude oil prices have affected several sectors. Fertiliser companies have gained, with profits being boosted considerably for Tata Chemicals, Chambal Fertiliser and Rashtriya Chemicals and Fertilisers.
Lower fuel costs have enabled a turnaround for Jet Airways. However, lower oil and gas prices have had an adverse impact on profits for Cairn, Gail and Reliance Industries. Weak global metal trends have severely impacted non-ferrous metals, and iron and steel industries.
Most metal companies have seen reduced profits, or outright losses.
Jindal Steel has made huge losses, while Tata Steel has seen reduced profits.
Mining majors Sesa Sterlite and National Mineral Development Corporation have seen flat profits.
There has been a revival in the power generation and distribution sector, and the electrical equipment industry.
Among generators, Tata Power, Torrent Power and JSW Energy have seen turnarounds. In the equipment segment, Crompton Greaves, Siemens, Alstom and KEC have seen strong profit growth.
Telecom services majors Airtel and Idea Cellular have also delivered strong profits and revenue growth.
The rupee was stable and hardened slightly between October and December in 2014.
This may have been a factor in flat or reduced profits in several export-oriented sectors. In textiles, overall profits have declined by 20 per cent.
In the pharmaceuticals industry, Ranbaxy has suffered large losses, while Dr Reddy's and Aurobindo Pharma have seen slightly lower profits.
The information technology and IT-enabled services industry has seen revenues rise by 11 per cent in rupee terms, while profits have risen by only six per cent. HCL Tech and Mindtree have been outperformers.
Tata Consultancy Services has remained flat, Infosys and Wipro have just met expectations, and Tech Mahindra has seen falling profits.
Among sectors driven by domestic consumption, the fast-moving consumer goods sector has seen a flat performance, after adjusting for extraordinary one-time profits on Hindustan Unilever's account.
The automobile industry has seen an 11 per cent rise in revenues coupled with 12 per cent fall in net profits.
Maruti Udyog has gained due to the falling yen, reducing the value of imported parts (and of repatriated profits).
Ashok Leyland has managed a turnaround.
But Bajaj Auto and Tata Motors have seen falling profits.
Real estate still appears to be in the doldrums, with flat profits and minor increases in revenue.
Related industries, such as construction and infrastructure development, have also not seen much change in their fortunes.
Overall, the results suggest that India Inc continues to muddle along, without much in the way of acceleration.
There was no really extraordinary sectoral performance and no noticeable pickup in either demand or investment.
While investors have seen their wealth rising, it seems the economy will need to wait a little longer for good days.