For now, Google has been stymied by the old guards of finance, notes Daniel Indiviglio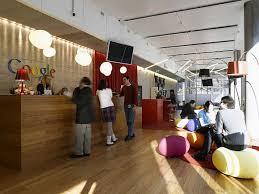 Google is getting a taste of its own strong medicine.
MasterCard and Visa are stopping the tech giant's Android Pay from taking a cut of transactions.
That'll please banks and could pressure Apple to ditch its own fee.
Google won't miss the revenue but has grown accustomed to being the one in charge.
It may have met its match in finance.

The $370 billion web-search king's algorithms decide how results are displayed.
That gives the company enormous power.
A tweak to the equations can mean a local plumber's website, for example, jumps from 10th to first, or vice versa.
And Google lays claim to about two-thirds of the market.

At the very least, the company run by Larry Page would have expected its mobile payments app be given a similar share of the spoils as Apple Pay when it launched last fall.
That's not happening, though, because Visa and MasterCard recently decided to make free the tokenisation card-security service that is embedded in iPhones, iPads and Android-run devices.

The move doesn't affect Apple -- yet.
It is still charging as much as 0.15 per cent of the value of each transaction paid for using Apple Pay.
Tim Cook's company is also expanding the service, adding more locations in the United States and launching in the United Kingdom next month.
If Android Pay becomes as popular, or more so, the pressure is bound to build on Apple -- mostly from the card-issuing banks that have to give it a share of the spoils.

These fees were never going to be a huge source of revenue for either Apple or Google.
Even using optimistic assumptions, according to Goldman Sachs, Apple Pay will only contribute $210 million to the company's expected top line of $245 billion next year.
It would constitute a larger share of Google's $74 billion of expected revenue, but losing it won't be enough to dissuade the company from proceeding with the effort.

There is plenty to be gained for both from securing a foothold in the nascent world of mobile payments.
For now, Google has been stymied by the old guards of finance.
It's too soon, however, to count the Silicon Valley innovator out just yet in this emerging battle of titans.
CONTEXT NEWS
Google will not be provided any transaction fees through its new Android Pay service, the Wall Street Journal reported on June 5.
Apple negotiated a fee of up to 0.15 percent of each transaction for its Apple Pay service, which it rolled out in the United States last year.
The difference in approach is because Visa and MasterCard recently made the tokenisation card-security service free and forbade payment services from charging a fee to banks and other credit-card providers.
Apple said on June 8 that its Apple Pay service will be accepted in up to 1 million stores in the United States in July, up from 200,000 when it started.
The service also will launch in 250,000 locations in the United Kingdom in July, begin accepting retail store cards and introduce an Apple Pay reader built by Square, enabling the service to be used more widely.
Daniel Indiviglio is a Reuters Breakingviews columnist. The opinions expressed are his own.