A new team in the finance ministry is in place. But only time will tell whether it can help Jaitley produce a sterling Budget next February and make amends for the disappointment of his first Budget.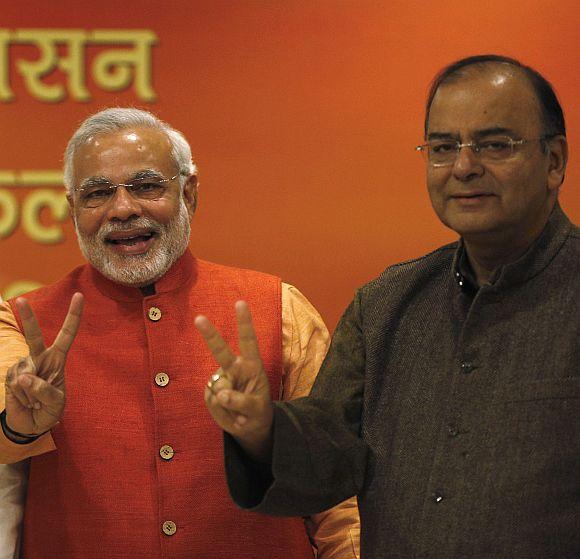 Image: Prime Minister Narendra Modi and Finance Minister Arun Jaitley. Photograph: Reuters
Finance Minister Arun Jaitley's second Budget, to be presented next February for 2015-16, will now have the benefit of a virtually new team.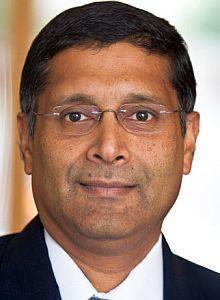 Image: Arvind Subramanian, India's chief economic advisor. Photograph: Reuters
Rajiv Mehrishi has replaced Arvind Mayaram as the new secretary in charge of the economic affairs department. And Arvind Subramanian, till recently a columnist with Business Standard and a senior fellow with the Washington D C-based Peterson Institute for International Economics, has taken charge as the chief economic advisor — a post that had been vacant for well over a year since Raghuram Rajan left that job to become the governor of the Reserve Bank of India in early September of 2013.
Jaitley's first Budget, presented on July 10, was prepared in a hurry. He did not have the benefit of a chief economic advisor and his team in the finance ministry was largely what he had inherited from his predecessor. That Jaitley showed no undue haste in putting in place his own new team even before the first Budget was a sign of his maturity as a politician and a minister.
He had little time to shuffle his team because he had to present his first Budget in less than seven weeks of the formation of the Narendra Modi government on May 26.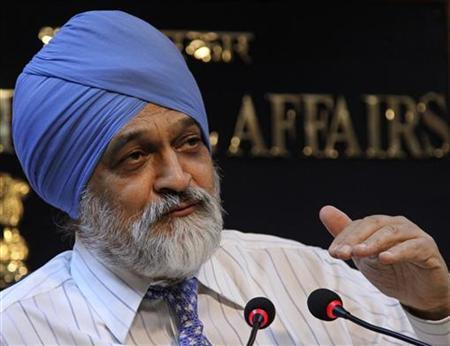 Image: Montek Singh Ahluwalia, former deputy commissioner of the Planning Commission of India. Photograph: Reuters
In this, he has the company of Manmohan Singh who, as finance minister in 1991, showed exemplary poise and patience in putting together his own famous team led by Montek Singh Ahluwalia.
Indeed, the July 1991 Budget was prepared by a team that had Sriranga Purushottam Shukla as finance secretary and Deepak Nayyar as the chief economic advisor.
Both of them were part of the predecessor government led by Chandra Shekhar. And both had to leave within months of Singh's first Budget. His second Budget in February 1992 was prepared with the help of Ahluwalia as economic affairs secretary and Ashok Desai as chief consultant (a contractual post created in lieu of a chief economic advisor).
Doesn't it look somewhat similar to what Jaitley has planned for his team for the next Budget? Yet, there are quite a few dissimilarities and it is difficult to ignore them. Mayaram is no Shukla. Mehrishi cannot be compared with Ahluwalia and Subramanian is quite unlike Desai.
Until a day or two before his sudden shift to the tourism ministry (Shukla had been sent to Inter-State Council as its secretary), Mayaram looked supremely confident in his role as finance secretary — preparing for the goods and services tax regime, grappling with the G20 issues and looking at the fresh contours of a new fiscal consolidation programme.
The shift was sudden, quite unlike Shukla's departure from North Block, which had been anticipated for some months even before Singh''s first Budget.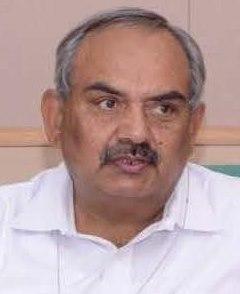 Similarly, Mehrishi (see left) has done exceedingly well in steering the Rajasthan government's reforms agenda particularly in the area of labour legislation, but nobody will say he has the same grasp of Budget issues at the Centre as Ahluwalia had.
There is another crucial difference between the two. When he became the economic affairs secretary in late 1991, Ahluwalia was 48 with a vast experience — having worked with the World Bank and in different key economic ministries at the Centre, including the Prime Minister's Office.
In contrast, Mehrishi is just 10 months away from retirement, though like Ahluwalia he enjoys a good equation with his finance minister, after having worked with him in the company affairs department in the previous government headed by Atal Bihari Vajpayee.
For Subramanian, this will be his first exposure to working in the complex government set-up that the Indian steel frame (the famed civil service) has created over the years.
Desai negotiated that web of bureaucracy with some success because he had a friend and long acquaintance in Singh as his finance minister.
Subramanian cannot claim that advantage. A lot of meanings, perhaps unnecessary, are being attributed to the long delay that took place in the proposal of his candidature and its eventual clearance.
In short, a new team in the finance ministry is in place. But only time will tell whether it can help Jaitley produce a sterling Budget next February and make amends for the disappointment of his first Budget.