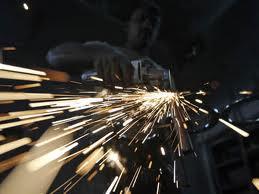 In 1994, in the first heady flush of economic reform, I wrote a breathlessly hopeful article in
Business Standard
that talked about the prospect of buying McDonald's hamburgers, petrol from a Shell outlet, power from, say, China Light and Power, phone services from AT&T and so on and so forth.
Almost 20 years later, the only prophecy that's proved correct is the access to the McDonald's burger, duly Indianised for taste, size and religious preferences.
It is, of course, a time-honoured tradition for newspaper predictions by naïve journalists to be proved wrong. And it is both heartening and interesting that it is Indian rather than foreign companies that have emerged as consumer-facing providers of goods and services in newly liberalised sectors of telecom and power.
Indeed, India has changed radically and often beyond recognition since 1994. But scanning the current controversies in the economy/policy space, it is also disheartening to see how little has changed too.
The scandals over telecom spectrum licences and coal block allocations suggest that the bad old days of the licence raj are alive and kicking - and its ambit remains wide enough for politicians to retain their pre-reform predilection for rent-seeking.
Nor is this attitude restricted to industrial policy. Scandals like the funds appropriated from the National Rural Health Mission, accompanied by mysterious deaths of people involved, forcibly revive memories of the notorious Nagarwala scandal of the seventies.
Broadly, where policy has remained mainly in government hands, the problems more thoughtful commentators noted back in the mid-nineties remain.
Fuel is a case in point. The augury about driving into a Shell retail outlet was prompted by the prospect of fuel prices being deregulated.

That "reform" was the product of an urgent need for the government, battling a ballooning fiscal deficit, to cut subsidies on cooking and auto fuels. Little happened for years, apart from some tinkering on kerosene.
Then came a grand announcement that petrol prices would be deregulated; oil marketing companies no longer needed to sell petrol below cost.

This did actually happen for a while and Reliance and Essar even invested heavily in setting up fuel retail operations. Then the NDA government changed its mind; fuel prices remained deregulated in theory - but every change is subject to government scrutiny.
This is not just a problem for the state-owned oil marketing companies; it killed private operators' retail plans. Interestingly, in 2008, Shell, together with Essar and Reliance, had complained to the Petroleum and Natural Gas Regulatory Board (PNGRB) that the cartelisation and monopolistic practices of the government-owned companies had annihilated private competition.

PNGRB dismissed the appeal, but Reliance and Essar have taken their case to an appellate tribunal (Shell has since withdrawn).
As for China Light and Power (now known as CLP), it has been something of a stayer among the global power corporations who tumbled into India in response to a slate of projects the power ministry put up for offer backed by sovereign guarantees, a 16 per cent guaranteed return and a five-year tax holiday.
Many departed in disillusionment at the Centre and state governments' policy inaction on pricing, fuel supply and so on, but CLP hung in there and now runs several power plants in India.

The first one was commissioned in 1999 but it remains a generator, not a consumer-facing distributor.

In Haryana, where it has a 660 X 2 Mw plant in Jhajjar, consumers in the post-reform boom town of New Gurgaon remain at the mercies of the unloved Dakshin Haryana Bijli Vitran Nigam.
CLP was in the news earlier this year, before it was due to be commissioned in March this year, because Coal India declined to supply it with coal. This despite prime ministerial and presidential diktats in February for CIL to meet at least 80 per cent of the requirements of power plants due to be commissioned till 2015.
CIL's refusal to supply coal affects many other plants, a factor that continues to contribute to the chronic shortage of power that has plagued India since Independence. Or as a Planning Commission assessment shows, the peak demand shortage today is just about two percentage points below what it was in 1997-98.
It is almost bizarre that India's power sector is short of coal even though the country has the world's largest coal producer.

Much of this problem is related to the price at which it supplies coal, which, in turn, is related to price that generators can charge state electricity boards (SEBs) that, despite many exhortations by the Centre, remain subordinated to governments who insist on distributing power free to their voters.

No surprise, the SEBs' recovery as a percentage of costs today is roughly the same as it was in 1992-93.
Add in fertiliser and other quite pointless subsidies that finance ministers have struggled to rid themselves of since the early days of reform, and it is fair to say that in India, the more things change, the more they remain the same.

Photograph: Reuters