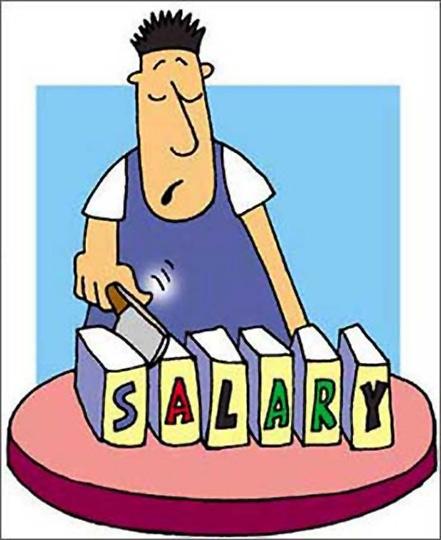 This is a recommendation that deserves to be considered urgently, particularly when it is assessed that the number of contractual workers will go up in the coming years, notes AK Bhattacharya, Editor, Business Standard
A lot has been written about the impact of the recommendations of the Seventh Central Pay Commission on government finances and the economy.
But three areas have suffered some neglect from commentators, although they have been touched upon by the commission in large measure.
These pertain to contractual manpower in the government, performance-related pay for government employees and compensation for sector regulators.
According to the commission, the government spends about Rs 300 crore (Rs 3 billion) annually on its contractual manpower.
This is a very small amount, compared to over Rs 1.38 lakh crore (Rs 1.38 trillion) it spent on all employees on their pay and allowances in 2014-15.
Yet, almost every central ministry the commission talked to has broadly supported the idea of outsourcing its routine and peripheral functions to contractual workers.
Of course, the opposition has come from the employees' representatives.
But that obviously has not deterred the commission to notice 'a general consensus that routine administrative jobs in the government can continue to be outsourced'.
Note that the commission has also pressed for a clear guidance from the government on the kind of jobs that should be contracted out.
"While doing so the concerns of confidentiality and accountability may be kept in view. Further, to bring about continuity and to address the concerns regarding exploitation of contractual manpower, uniform guidelines and model contract agreements may be devised by the government," it adds.
This is a recommendation that deserves to be considered urgently, particularly in view of the general assessment that the number of contractual workers will go up in the coming years, especially in terms of unskilled jobs.
There is a suggestion in the commission's report that many of the replacements of those who are retiring from government service would be on contract.
Remember that even at present, there are about 750,000 vacancies in the government, which is about 18 per cent of the sanctioned posts.
Clearly, if these posts were not required to be filled for the past year or so, then either many of these jobs were performed by contractual workers or they do not need to be filled at all.
Second, it is reassuring that the commission has recommended introduction of performance-related pay for all categories of central government employees, based on annual performance appraisal reports.
More significantly, the commission has suggested that performance-related pay subsume existing bonus schemes.
It is important that the government adopts both parts of the recommendation.
There is a danger that only the first part of the recommendation on extending performance-related pay to all employees is accepted, but linking it with a robust system of performance evaluation and substituting it with the existing bonus schemes are ignored.
That would be a repeat of a similar past mistake and that certainly should be avoided.
Finally, the Seventh Central Pay Commission recommends a special consolidated pay package for nine sector regulators in the fields of telecom, electricity, insurance, capital markets, competition, pension funds, petroleum and natural gas, airports and warehousing.
The current monthly emolument of chairpersons of these regulators is Rs 450,000.
Their members get a total pay of Rs 375,000 per month.
This includes a revision in the pay packages some years ago to neutralise the impact of inflation.
The fresh recommendations are not too different from what they are already getting now.
The commission has suggested a consolidated pay package of Rs 450,000 per month for chairpersons and Rs 4 lakh for their members.
And in case of retired government servants, their pension entitlements will continue to remain intact.
Moreover, instead of linking their pay package to six-monthly dearness allowance increases provided in the case of government employees, it has recommended that their consolidated pay package be raised by 25 per cent as and when dearness allowance goes up by 50 per cent.
This may satisfy the existing regulators.
But there is some cause for concern from the commission's premise that since most of the regulators are retired government officials, their salaries should have a linkage with those for secretaries to the Union government.
In other words, the commission implies that India's sector regulators would continue to be headed by retired government servants. That is not a good idea.
Illustration by Uttam Ghosh/Rediff.com