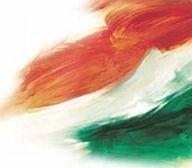 W
ith India growing faster than almost every other large economy, the government is right to address its long-run challenges, writes Laura Papi
The push for investment in infrastructure is bearing fruit and the expansion of social programmes such as the National Rural Employment Guarantee Act and the Right to Education Act is spreading the benefits of growth across the population.
But just as improved infrastructure doesn't eliminate all traffic jams, rapid growth can't eliminate all problems. One area in which we see a role for active policies is fiscal consolidation.
The government has endorsed the 13th Finance Commission's report to reduce fiscal deficit and debt over the medium term, and has elaborated its strategy in the 2010 report 'Government Debt: Status and Road Ahead', the first report of its kind.
For the first time, the Indian government has explicitly recognised a debt target to strengthen fiscal discipline. So, how can fiscal consolidation help India meet its long-term challenges?
First, consolidation will help India manage the next global financial crisis as well as it managed the last one.
To cushion the blow of the crisis, central government borrowing in India rose from 2.75 to 6.5 per cent of GDP. Consolidation under the Fiscal Responsibility and Budget Management Act and rapid growth in savings allowed this to be financed relatively easily.
Now that the crisis is over, the time has come to prepare for the next rainy day. Important risks remain in the global economy, from surging oil and food prices to a protracted slowdown in developed countries.
In the event of another global crisis, the government would again have to rely on borrowings to support the economy, and the last crisis shows that a low baseline can be of great importance.
The crisis also proved that the government can support growth when times are bad. Now it should help tame inflation when times are good.
Second, the prioritisation and increased efficiency that fiscal consolidation would necessitate can help ensure that public resources benefit the greatest number of Indians at the lowest cost, and reach those who need them the most.
Reconciling increases in social and infrastructure spending with a falling deficit will require finding savings elsewhere.
To create space for spending on national priorities, the government has identified areas of rationalisation and reform, such as subsidies, interest payments and pensions for savings.
Among these, rationalising and targeting subsidies pose the biggest challenge. It will be equally important to ensure that services and programmes are administered as effectively as possible.
Finally, rising incomes and growing companies have expanded the demand for private credit. Reducing the annual financing needs of the government will free up savings, allowing private sector investment to grow.
The importance of consolidation raises the question of how well the government has implemented its own strategy.
The 2010-11 Union Budget was an important first step: funding for the NREGA, capital investment, health and education rose strongly, while growth in other areas was more restrained.
Since then, the rebound in India's economy has exceeded expectations. Strong tax revenues have helped the government reach its deficit target for the year, but equally important have been the proceeds from wireless spectrum auctions.
As these are one-off receipts, it is the International Monetary Fund's (IMF's) view that they should be treated differently.
Fiscal consolidation is a question of sustainability: with spending difficult to cut, a consolidation must ensure that future revenues can support expenditure commitments.
But by definition, windfalls such as proceeds from spectrum auction or from divestment of shares in public enterprises are not sustainable.
Since this year's supplementary demands for grants were largely financed by windfall proceeds, they widen the gap between expected future revenues and spending commitments.
While borrowing will fall relative to gross domestic product in 2010-11, our concern is that this year's supplementary spending could prove difficult to reverse.
In that case, future deficit targets could become harder to reach. There is also a risk that, with high commodity prices and growing demand for food and fuel, spending on subsidies may continue to grow.
The IMF and the Indian government are in agreement about the importance of fiscal consolidation.
The benefits will be significant and felt across Indian society. But the process is not without challenges. There will not be a broadband wireless auction every year, and the need for expanding capital and social spending will call for difficult trade-offs.
The 2011-12 Union Budget offers an opportunity to look closely at those trade-offs. Fuel and fertiliser subsidies should be rationalised even as the most vulnerable are protected through targeted schemes.
Growth in non-priority spending should be restrained, while the implementation of the infrastructure and social agenda would continue to gather pace.
Taken together, these measures would send a strong signal that fiscal consolidation is here to stay.
Laura Papi is Division Chief and James Walsh is senior economist in the Asia and Pacific Department of the IMF