Home > Cricket > The Cup > First Look


Meet Shane Warne's new bride

March 27, 2007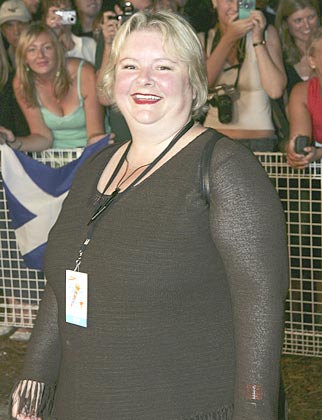 Aussie legend Shane Warne has found himself a new bride but his walk down the aisle will only be a part of a TV series.
The retired cricket star makes a guest appearance on a hit Aussie comedy show -- 'Kaith and Kim' -- in which he will marry one of the characters in the next series, the 'Sydney Confidential' reported.
The former leg spinner shot for the episode in Melbourne on Monday after enjoying a holiday with divorced wife Simone and his kids. Warne has been trying to win back his estranged spouse after retiring from cricket.
Simone had divorced Warne after several of his affairs came to light last year.
In the TV series, Warne will wed Sharon Strezlecki, played by local star Magda Szubanski (in pic), after she wins the "dream man" from her best friend.
The blonde ex-cricketer wore a white suit for the shooting and attracted lot of attention from onlookers.
The character from whom Strezlecki wins Warne over said the wedding is "a dream come true - for Shane!"
"He's really lucky to have met a couple of foxymorons like us," she said.
The producers of the show were keen to keep Warne's appearance a closely guarded secret but were forced to reveal it during the shooting after passersby recognised the legend.
Photograph: Getty Images