Home > Cricket > The Cup > Stars we spotted


Spotted: Virender Sehwag in London

March 20, 2007

Reader Sujata Dalvi sent us this picture from Manchester.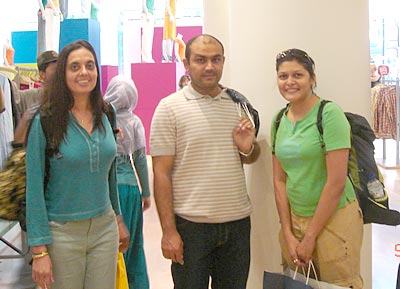 'This is Sujata Dalvi (right) from Manchester, UK. My friend Neela (left) came for her holidays to London in August 2006. We were shopping at Gap (Oxford Street, London) when we saw Virender Sehwag looking for some men's casual tee shirts. Thanks to Veeru Paaji for this picture. Please come back in form soon, we are missing your explosive batting,' writes Sujata.
If you encounter your favourite cricket/sports personalities, please send the photograph or video to sportsdesk@rediff.co.in. We will feature the best images or videos right here on Rediff Cricket or Rediff Sports.