Home > Cricket > The Cup > Stars we spotted


Spotted: Team India at Heathrow airport

March 15, 2007

Reader Girish Patel sent us these pictures from London.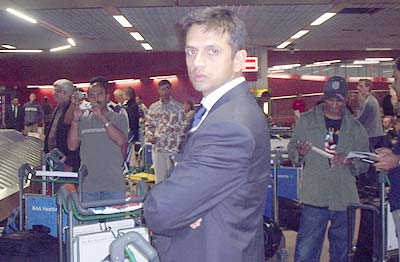 'Here are some pictures I took with Indian team, which was heading to the West Indies for World Cup 2007 at Heathrow Airport, London on March 1 at 7 am.
'On same day I was returning to home from Bahrain and I got to meet our Indian team at Heathrow terminal,' writes Girish.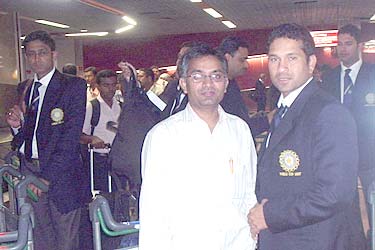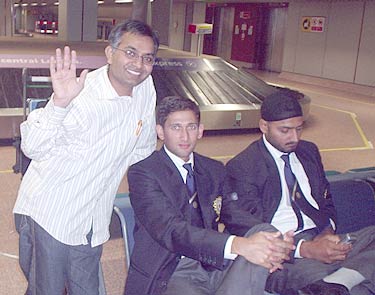 If you encounter your favourite cricket/sports personalities, please send your photograph to sportsdesk@rediff.co.in. We will feature the best images right here on Rediff Cricket or Rediff Sports.