Home > Cricket > The Cup > Stars we spotted


Spotted: Dravid and Sreesanth

April 04, 2007

Reader Swapnil sent us these pictures from New York.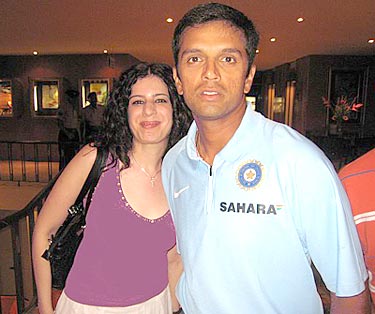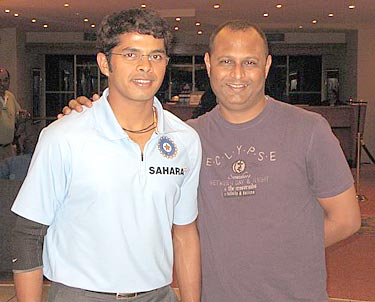 'Hi - This is Swapnil from New York - I am a regular reader of rediff. I -- along with a few friends -- had been to Trinidad for the initial round of the India games. We met the players in their hotel after the India-Bermuda game. Despite being demi-gods in India, we found most of them pretty approachable. Here is a picture of Shweta with Rahul Dravid and Rajesh with pace bowler Sreesanth,' writes Swapnil.
'Win-or-Lose, no one can deny the fact that some of the India players have made Indian cricket proud at their peak, and have brought smiles to millions of faces. I am certain the team will come out of the current catastrophe stronger, more than ever.'
If you encounter your favourite cricket/sports personalities, please send the photograph or video to sportsdesk@rediff.co.in. We will feature the best images or videos right here on Rediff Cricket or Rediff Sports.