Wrestling won back its spot in the 2020 Tokyo Olympics after beating bids from rivals squash and baseball/softball in an International Olympic Committee vote on Sunday.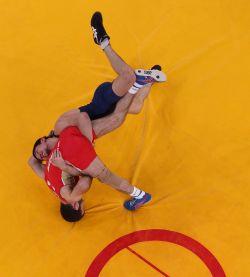 Wrestling, which featured in the ancient Olympics and in every modern Games apart from 1900, had been surprisingly taken off the Games in February as the IOC looked to refresh its sports programme.
Sunday's result marks a sensational turnaround for the sport which overhauled its rules, administration, gender equity and operations following its shock exclusion.