Manchester United captain Nemanja Vidic has said that Real Madrid star Cristiano Ronaldo may be back at Old Trafford for the next season, ahead of the second leg of their Champions League pre-quarterfinal clash against Real Madrid.
The Serbian defender, who rates Ronaldo higher than Barcelona's Lionel Messi, said that United may be able to boast Ronaldo in their squad next year, adding that he would love to see Ronaldo playing along with him, the Sun reports.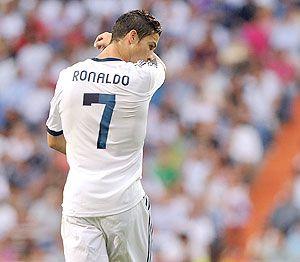 Vidic further said that Ronaldo is still a United supporter even though he plays for Real Madrid now, adding that the Portuguese star misses his former club and its environment.
Stating that Ronaldo has been changing games for the last four years for Madrid, Vidic said that Messi has earned greater acclaim than Ronaldo in the recent years as Barcelona have won more trophies than their Spanish rival.
Vidic further said that every time Ronaldo walks on the pitch, he shows a hunger to score.