A 64-year-old American long-distance swimmer, Diana Nyad, completed a 35-year-long quest to cross the Florida Straits on Monday, becoming the first person to swim from Cuba without a shark cage.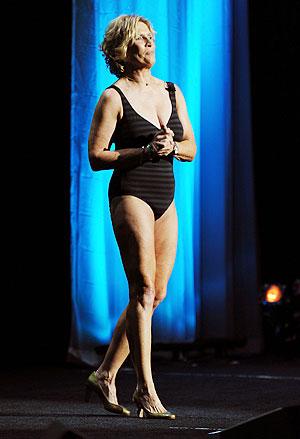 Nyad came ashore in Key West about 53 hours after she set off from Havana, completing the estimated 110-mile journey to the Florida Keys.
Nyad was making her fifth attempt in 35 years to make the crossing, and set a record for the longest ocean swim without a shark cage or flippers, according to her crew.
Photograph: Stephen Lovekin/Getty Images for the Women's Sports Foundation