Two Serie A players were banned for three months and 10 days and fined 10,000 euros each on Friday after entering plea bargains in a long-running match-fixing scandal.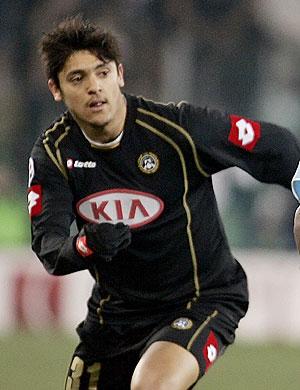 Torino striker Paulo Vitor de Souza Barreto and Genoa defender Giovanni Marchese were handed the bans by the Italian Football Federation for failing to report alleged match-fixing in the Serie B match between Salernitana and Bari in May, 2009.
Salernitana won the match 3-2.
Davide Lanzafame, who is on loan at Hungarian club Honved from Sicilian side Catania, received a 16-month ban and a 40,000 euros fine after also entering a plea bargain.
The sentences were handed down after investigations into matches involving Bari in the 2008-2009 Serie B season and the 2010-2011 Serie A campaign.
The prosecution alleges that players deliberately threw matches against Sampdoria and Palermo in order to earn 140,000 euros.
The inquiry is being conducted by magistrates in Bari and federal prosecutor Stefano Palazzi. Seven players plea-bargained on Thursday.
Photograph: Darrin Zammit Lupi/Reuters