China's top tennis official has questioned Li Na's mental toughness following her early exit from the US Open last week.
Sun Jinfang, the secretary of the Chinese Tennis Association, highlighted Li's disappointing form and blamed a "lack of education", China's state-run news agency Xinhua reported on Tuesday.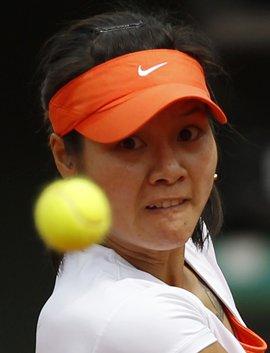 "We've seen lots of meltdowns (from) Li in recent months," said Sun, noting how Li, beaten by British teenager Laura Robson in the third round in New York, appeared vulnerable under pressure.
Sun suggested it was "quite normal" for Chinese athletes who did not receive "enough education" to suffer from a lack of mental strength.
"Without good education, (athletes) are just like well designed computers with ill-suited software - impossible to perform their best," Sun said.
Li has struggled since sweeping to last year's French Open title, failing to get beyond the fourth round in a grand slam since.
The 30-year-old became the first player from an Asian country to win a grand slam singles title when she triumphed at Roland Garros.