The struggling Phoenix Suns have signed former All-Star guard Michael Redd to boost their scoring depth, the National Basketball Association team said on Thursday.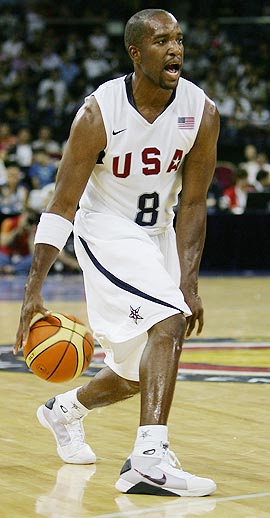 Redd, 32, has averaged 20 points in 11 seasons with the Milwaukee Bucks since being drafted as the 43rd overall pick in 2000.
"Michael Redd has a proven pedigree as a first-rate NBA scorer," Suns president of basketball operations Lon Babby said.
"He will work with our renowned training staff to get into basketball shape. When he is ready to play, Michael will be a welcome addition to our team."
An All-Star shooting guard in 2004 who represented the US on their gold medal-winning team at the 2008 Beijing Olympics, Redd has played just 61 games over the last three seasons after tearing ligaments in his left knee.
He is one of only nine players in the NBA to make 1,000 three-pointers with a single team and is a 44.9 percent shooter during his league career.
The Suns could certainly do with a scoring lift from Redd after losing their first two games of the 2011-12 regular season.