A summary of sports events and sports persons, who made news on Friday.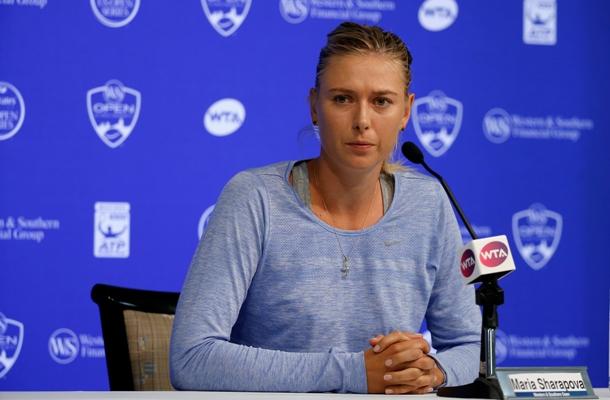 IMAGE: Maria Sharapova. Photograph: Getty Images
Former world number one Martina Navratilova has urged players to stop focusing on Maria Sharapova after the Russian's recent return from a 15-month doping ban.
Sharapova's comeback has garnered widespread interest with current and former players offering their opinions on the 30-year-old, including men's number one Andy Murray and Canada's Eugenie Bouchard, who labelled the Russian "a cheater".
Bouchard beat Sharapova in the second round of the Madrid Open on Monday, saying that she felt partly inspired to win the match against the five-times major champion after receiving private messages of support from "people in the tennis world".
"I think it's time for the players to lay off Maria. She made a huge mistake, paid dearly for it, 'done the time' and now let's play ball," Navratilova, who won 18 grand slams during a glittering career, tweeted on her verified account.
Real Madrid eye Brazilian teenager Vinicius Junior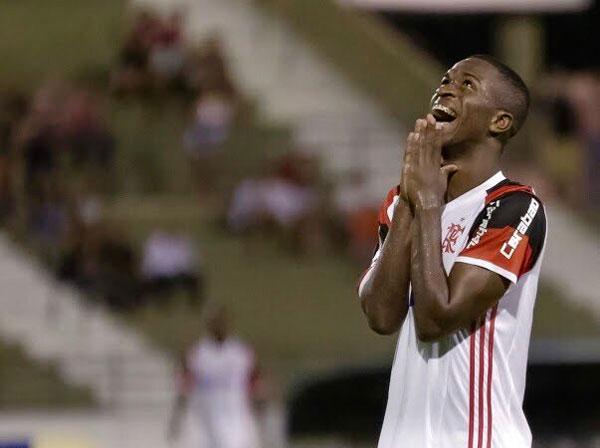 IMAGE: Vinicius Junior is likely to lead Brazil at the Under-17 football World Cup in October this year. Photograph: Twitter
Vinicius Junior, the latest soccer sensation from Brazil, joined up with the Flamengo first team squad for the first time on Thursday ahead of an expected big-money move to Real Madrid.
The 16-year old striker has caught the eye of European scouts with his pace, vision and fearless ability to take on players in the last third of the field.
Media reports in Spain and Brazil suggest he is close to signing a multi-million dollar deal with the Spanish giants.
However, the tricky forward and long-time Flamengo fan has yet to play a first-team match for the Rio club.
He is expected to lead Brazil in India in October where they will seek their fourth under-17 world title.
Before that, he may get his first-team debut with Flamengo, who kick off their Serie A campaign against Atletico Mineiro on Saturday at the Maracana stadium.
He was only promoted to the first-team squad after a series of outstanding performances for Brazil's under-17 side in the South American championships in Chile in March where he was top scorer with seven goals and named player of the tournament.
New penalty system gets usual result as Germany win
A new penalty shootout system based on the tennis tiebreak was used for the first time in a competitive game on Thursday but ended in the usual fashion, with Germany winning.
Known as ABBA, the system is designed to prevent the team which goes second from being put at a psychological disadvantage by having to play catch-up.
Instead of the teams taking their penalties in an alternating pattern, the version at the women's Euro under-17 semi-final used on Thursday replicated the serving pattern between tennis players in a tiebreak.
Unusually, Germany missed their first three penalties but still beat Norway 3-2 to reach the final of the tournament in the Czech Republic.
Germany took the first penalty, which was saved by Norway goalkeeper Karen Sneve.
Norway then took two penalties, missing the first and converting the second to lead 1-0. Germany took the next two and missed them both before Norway converted one to make it 2-0 and then missed one.
Germany then converted two and Norway missed another, leaving the teams at 2-2 after five attempts each.
Norway then took the next one as the shootout went into sudden death and missed before Germany converted to win 3-2.
Soccer's rule making body IFAB, which approved trials of the new system in March, says research proves the team taking the first penalty have a 60 percent chance of winning, giving them an unfair advantage.
The system is also being trialed at the men's under-17 tournament in Croatia which has not yet reached the knockout stage.