A summary of sports events and sports persons, who made news on Friday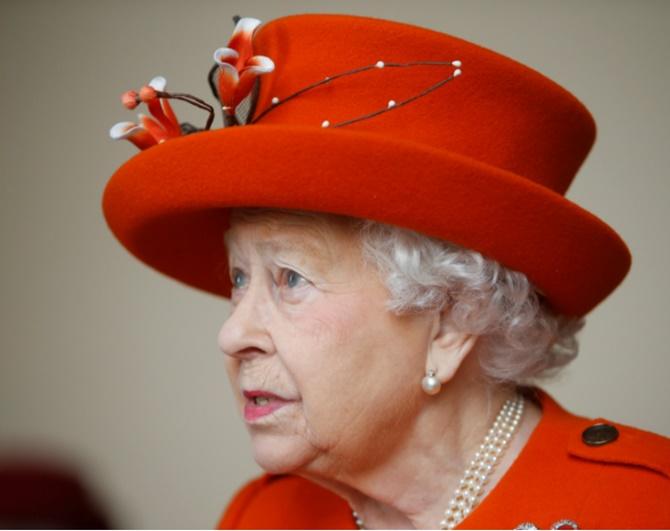 IMAGE: Britain's Queen Elizabeth. This year's London Marathon, which starts in Blackheath, will mark 110 years since the 1908 London Olympics . Photograph: Alastair Grant/ Poo via Reuters
Britain's Queen Elizabeth will be the official starter of this year's London Marathon -- 30 miles away on a special rostrum in the grounds of Windsor Castle.
This year's London Marathon, which starts in Blackheath, will mark 110 years since the 1908 London Olympics when the marathon route went from Windsor to White City and used the now-standard 26.2 mile distance for the first time.
"We are deeply honoured that Her Majesty The Queen has accepted the invitation to start the 2018 London Marathon," John Spurling, chairman of London Marathon Events Ltd who organise the race, said in a statement.
"Especially as this will happen 110 years after the 1908 Olympic Marathon was started at Windsor Castle by the then Princess Mary, grandmother to The Queen."
The first royal to start the London Marathon was Princess Diana in 1988 while last year the Queen's grandsons, Prince William and Prince Harry and the Duchess of Cambridge, acted as race starters for the event.
There has never been a conclusive explanation as to why the 1908 race was run over 26.2 miles.
Historians suggest the extra 385 yards were included either to finish the race in front of the Royal Box at the White City stadium, or to start it in front of Windsor's Royal nursery.
Around 40,000 runners are expected on the start line this year on April 22.
Advani enter finals of Asian Billiards C'ship
Multiple-time World and Asian champion Pankaj Advani stayed on course to defend his title as he sailed into the finals of the 17th Asian Billiards Championship in Yangon.
Advani produced superlative performances in the quarterfinals and semifinal stages as he outclassed local favourite Aung Htay 5-1 and then defeated compatriot Dhvaj Haria 5-1 to reach the final.
The last eight match consisted of the one-hundred breaks, a 91 and an 86 as Advani entered the semifinal to confirm India a medal. Htay scored a century in the solitary frame he won.
In the evening session, it was a repeat of this year's Indian National Billiards final with Advani taking on Gujarat's Dhvaj, who overcame Singapore's Peter Gilchrist with a 5-0 triumph.
The domestic final was a 5-0 win for Pankaj and the semifinal of this Asian event was almost the same barring the one frame that Dhvaj managed to gain.
In the one-sided tie, Dhvaj had breaks of 50 and 80, while Pankaj had runs of 59, 66, 99 and 100 to close out the match 5-1.
In what is going to be an all-Indian final, Pankaj awaits the winner of B. Bhaskar and Rupesh Shah in the other semifinal.
In the ladies snooker event, Keerath Bhandaal ended her Asian campaign with a bronze after going down 0-3 to Siripaporn Nuanthakhamjan of Thailand.
In the other semifinal, India's only hope Amee Kamani will battle it out with Ka Ka Wan of Hong Kong for a place in the final.
Results:
Semi-final: Pankaj Advani defeated Dhvaj Haria 5-1: 100-72, 0-100, 100-30, 100-2, 100-6, 100-0.
Quarter-final: Pankaj Advani beat Aung Htay 5-1: 100-67, 100-0, 0-100, 102-0, 104-41, 100-2.
Dhvaj Haria defeated Peter Gilchrist 5-0: 101-11, 100-65, 100-14, 102-24, 102-28.
B. Bhaskar beat Nay Thway Oo 5-2: 101-17, 101-50, 42-101, 100-10, 101-12, 87-100, 100-2.
Rupesh Shah beat Thawat Sujaritthurakarn 5-4: 84-102, 87-104, 101-91, 35-101, 101-89, 101-11, 88-100, 101-29, 100-35.