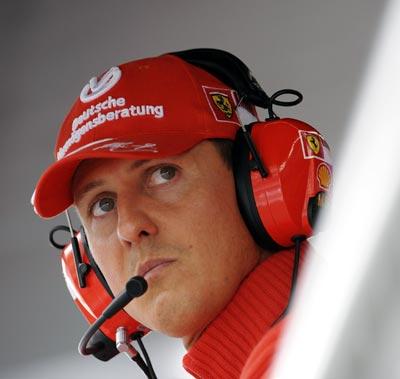 There are small signs of encouragement in Michael Schumacher's condition but the former Formula One star still faces a long fight to recover after suffering brain damage in a skiing accident, his agent said on Wednesday.

"We are and remain confident that Michael will pull through and will wake up," his agent and spokeswoman Sabine Kehm said in a written statement.

"There sometimes are small, encouraging signs, but we also know that this is the time to be very patient," she added.

Schumacher was put into an induced coma after a December 29 accident in which he hit his head on a rock while skiing at the Swiss resort of Meribel with his son and a group of friends.

Before being placed in the coma, he had surgery to reduce bleeding and bruising. His family announced on January 30 that the drugs used to keep him in a coma were being reduced with a view to bringing him back to consciousness.

Schumacher, who turned 45 last month, is the most successful Formula One driver of all time with 91 race victories.

He left the sport last year after a disappointing three-year comeback with Mercedes following an earlier retirement from Ferrari at the end of 2006.
Image: Michael Schumacher
Photograph: Alessandro Bianchi/Reuters