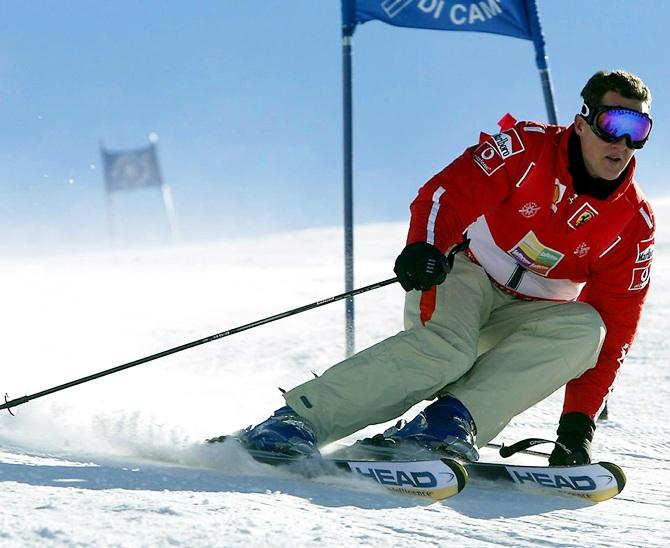 Formula One champion Michael Schumacher is reportedly undergoing muscle training to avoid his body seizing up in coma.
The former racer has entered a fifth week in an artificial coma in a French hospital since hitting his head on a rock while skiing in the French Alps.
According to Mirror, Schumacher is said to be in a stable condition but there are no plans to wake him yet.
Emergency medicine expert Prof Heinzpeter Moecke said that patients in comas need limbs and joints moved daily to ensure muscles do not atrophy.
The report said that there is fear amongst doctors that Schumacher could be left in a permanent vegetative state when woken up.
Image: Michael Schumacher of Germany skis
Photograph: Reuters