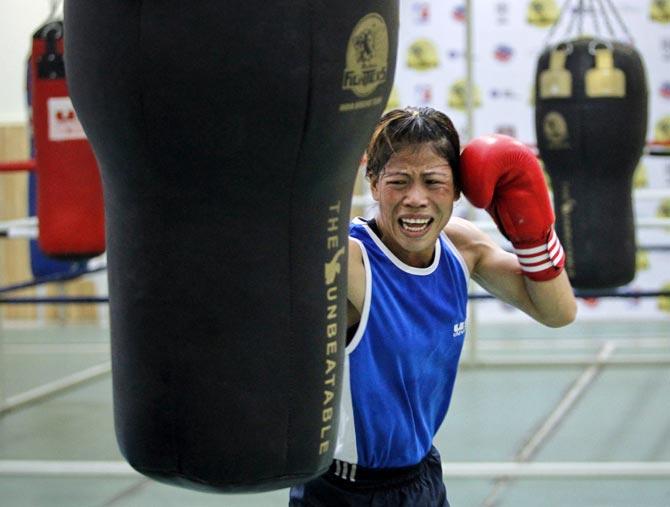 Five-time boxing World champion M C Mary Kom on Saturday said it is very disappointing that India ranks number 3 in doping and urged the government and Sports Authority of India (SAI) to take effective measures to curb the menace.

India were ranked third for the third year in a row in a doping violation report published by World Anti-Doping Agency (WADA) for 2015 with 117 athletes from the country being punished after testing positive for banned substances.

"It is very sad to know that India is No. 3 in doping," Mary Kom said in New Delhi, on the sidelines of the launch of the Oorja CAPF U-19 football talent hunt which will kick off across the country on May 1.

"I think the Government and Sports Authority of India should take more doping test in every camp and every tournament only then players will be more careful and aware not to indulge in doping," she added.

The London Olympics bronze-medallist said she has no plans of retiring from boxing yet.

"I still have the confidence that I can compete and beat the upcoming players. I have always given a lot of importance to fitness. Despite being a mother of three, I'm still very strong. And so I'm not thinking of retirement. I still want to win a lot of medals for my country," she said.

"The upcoming tournaments especially Asian Championship and Commonwealth Games are important. So looking forward to it," she added.