Former MotoGP world champion Valentino Rossi had successful shoulder surgery on Sunday and should be fully fit for next season.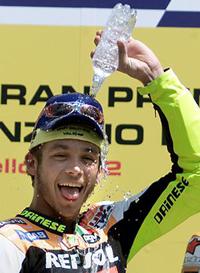 The Italian, who rode his new Ducati bike for the first time last week at the end of season tests after switching from Yamaha, injured his shoulder in April in a motocross accident but raced on despite strong pain.
"Now I've got to stay calm before starting my rehab," Rossi told his website (www.valentinorossi.com), which said he should be fit in three months.
Rossi, who lost his title to Jorge Lorenzo this season, also broke his leg in June but was back racing after just six weeks.