World No 7 Roger Federer has admitted that serious errors in his planning have contributed to a disastrous 2013 campaign but insisted that retirement is not on his agenda.
- Federer records easy win in Basel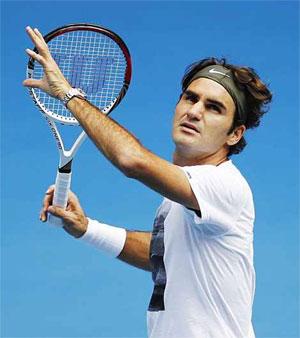 The 17-time Grand Slam champion has slumped to number seven in the world and eight in the race for the World Tour Finals, and failed to make a final at any of the four majors, a run of disappointments that has led many in the sport to predict the end of the road for the 32-year-old.
The Swiss, who split last week with coach Paul Annacone after more than three years, confessed that he could have done things differently, according to Sport24.
Federer said that he played matches that he should never have played, adding that he should have left in Indian Wells before the quarter-finals with back pain, and should not have tried to play on clay in Hamburg and in Gstaad.
However, the Swiss ace admitted that things always looks better in hindsight though he was not able to train as he wanted during his seven-week break following Indian Wells and went into a negative spiral.
Despite his wretched year and seeing rivals Rafael Nadal, Novak Djokovic and Andy Murray carve up the majors, Federer insists that he will keep playing. Federer said that as long as his body and mind are ready to go to travel, he would be happy to be doing what he is doing. He also expressed a desire to play in the Rio Olympics.
Photograph: Reuters