English Premier League club, Tottenham Hotspur, are understood to be considering another offer for Welsh striker Gareth Bale, with the club angry at Spanish giants Real Madrid's arrogance.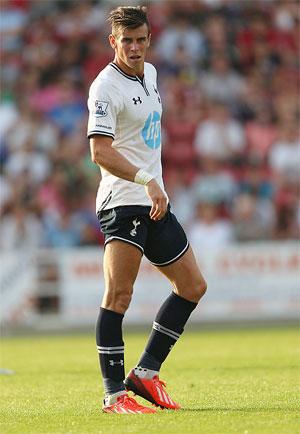 According to Sky Sports, a mystery offer has been received by the club, which is being taken as a counter-bid.
The identity of the club behind the rival offer remains unclear but sources close to Manchester United and Chelsea, two of the domestic clubs with the financial capacity to consider such a bid, distanced themselves from the issue, the report said.
Tottenham will hope that the prospect of competition will force Madrid to meet the exacting terms set out by chairman Daniel Levy. The Tottenham chairman is thought to be willing to wait until the very end of the transfer window, Monday September 2, before a final decision.
The winger, who returned after a weekend in Spain, was asked by the club to report for training on Tuesday but the Welshman failed to show up at training, BCC reported.