Carlo Ancelotti left his job at Paris St Germain because he felt he did not have the full trust of the management, the now Real Madrid coach said on Tuesday.
Ancelotti, who led PSG to the Ligue 1 title last season, left the club 18 months into a two-and-a-half-year contract, sticking to a decision he made in March.
"When I sign a contract, I usually hope to extend it and stay for a long time," the Italian told French sports daily L'Equipe.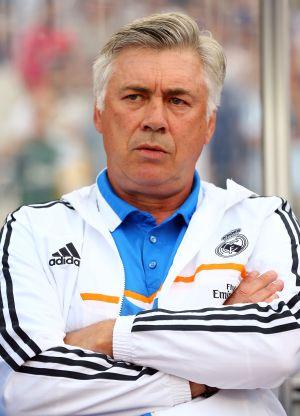 "When I signed with PSG I believed in a project. New players were joining, a team was about to be built and this is something that takes time," said the Italian who switched to Real Madrid in June.
"The first six months were good but the following year I understood that the management had changed their point of view. There was no project anymore just an idea to get results immediately."
Ancelotti acknowledged being under pressure last December after his team conceded three defeats in five games. But after a 1-0 against Reims in March, he said he did "not feel the trust" of sports director Leonardo and president Nasser al-Khelaifi.
"It is true that we had payed badly. But I thought that after the good three months we just had, I would have a bit of tranquillity," Ancelotti, who led PSG to the Champions League quarter-finals last season, said.
"The day after, I told Leonardo that I would not coach (PSG) at the end of the season.
"Everybody thought that I left because I had Real Madrid. This is not true. I made this decision, I don't know if it's the right one, but it had become too complicated at PSG."
Image: Carlo Ancelotti
Photograph: Martin Rose/Getty Images