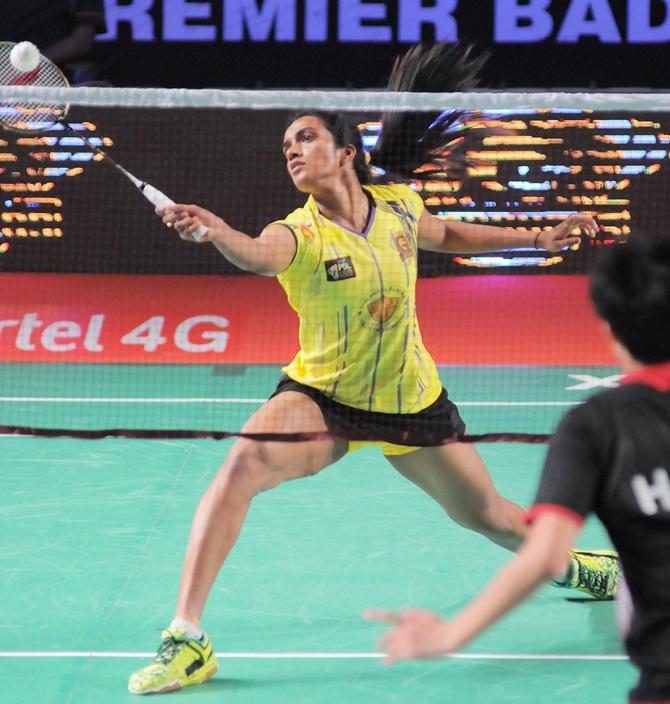 The 2nd season of the Premier Badminton League (PBL) has been scheduled to be held from January 1-14, 2017 with Hyderabad hosting the opening games and Delhi the finale.
Matches on the first two days of the event, that features six franchise teams, will be organised in Hyderabad while the two semi-finals and final are to be played in the capital, as per the official website of PBL, organised by the Badminton Association of India.
Hyderabad will take on Chennai in the opening round-robin encounter while it would be Hyderabad against hosts Delhi on January 12 to conclude the preliminary phase.
The schedule:
Jan 1:Hyderabad v Chennai; Bangalore v Delhi at Hyderabad
Jan 2:Lucknow v Hyderabad at Hyderabad
Jan 3:Bangalore v Chennai; Delhi v Mumbai at Mumbai
Jan 4:Hyderabad v Mumbai at Mumbai
Jan 5:Lucknow v Delhi at Lucknow
Jan 6:Lucknow v Mumbai at Lucknow
Jan 7:Bangalore v Hyderabad at Bangalore
Jan 8:Delhi v Chennai; Bangalore v Mumbai at Bangalore
Jan 9:Lucknow v Bangalore at Bangalore
Jan 10: Mumbai v Chennai at Chennai
Jan 11:Lucknow v Chennai at Chennai
Jan 12:Delhi v Hyderabad at Delhi
Jan 13: Semi finals at Delhi
Jan 14: Final at Delhi.
IMAGE: Chennai Smashers's PV Sindhu in action (Image used for representational purposes)
Photograph: PBL