Australia's Winter Olympic athletes will be subjected to an alcohol ban in the Sochi athletes' village along with the Summer Games counterparts.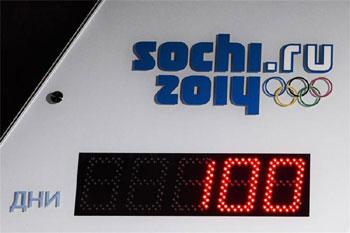 According to the Sydney Morning Herald, team Chef de Mission Ian Chesterman pointed out that while drunkenness hadn't been an issue among Australia's Winter Olympians in the past, the time is right to impose such restrictions.
It follows 2016 Rio Olympics team boss Kitty Chiller's pledge last week to make the Rio Olympic village and the flight back to Sydney a dry zone in a bid to curb athlete misbehavior following problems with some partying athletes who disrupted teammates at last year's London Olympics, the report said.
Unlike previous Winter Olympics, where athletes were spread out across the host city to be closer to their respective event venues, most of the Australian team will be based at one site in Sochi, the report added.
Chesterman, who has targeted an ambitious top 15 finish on the medal tally, also said that some lessons had been learnt from Australia's London Olympic problems but was confident things would be different in Russia next February.
Image: A digital display marks 100 days left to the start of the 2014 Winter Olympics at a park in central Sochi on Tuesday
Photograph: Thomas Peter/Reuters