Former France captain and one of the best footballers in the world, Zinedine Zidane has said that the 100 million euro deal made to buy Tottenham Hotspur's Gareth Bale to Real Madrid was incomprehensible" as no player is worth that sum.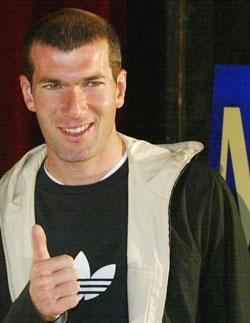 Bale, 24, joined the Spanish club on September 1 in a world record transfer after months of speculation.
Zidane, now an assistant coach at Real, came to Santiago Bernabeu in 2001 for a then record fee. He felt at the time that fee was over the top and cannot comprehend the money involved in Bale's move.
"Ten years ago I was bought for 75 million euros and I said I was not worth this," Zidane told French TV channel Canal Plus.
"Now I would think that a player is not worth this. It's football, unfortunately it's incomprehensible with what is happening to pay so much."
Photograph: Sergio Perez/Reuters