Kobe Bryant's partnership with Andrew Bynum continued to blossom on Tuesday as the Lakers duo carried Los Angeles to a thrilling 116-111 double overtime victory over the Memphis Grizzlies.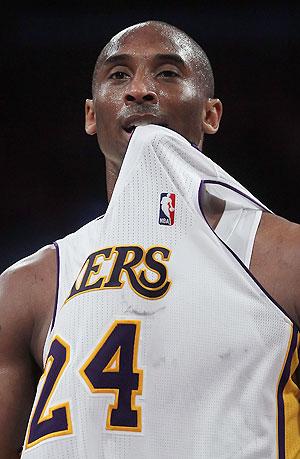 The seven-foot (2.13 metres) Bynum powered his way to 37 points and 16 rebounds while Bryant tallied 34, nine rebounds and five assists to give the Lakers (26-16) a rare road win against a top Western Conference team.
One game after Bryant had deferred to Bynum for a final shot in Los Angeles' close win over Boston, the tandem combined on a game-ending 10-2 run after the Grizzlies had led by three with about two and a half minutes to go.
Marreese Speights had 25 points and Marc Gasol added 20 for Memphis (24-17), who led by as much as 17 in the third quarter before watching the Lakers storm back.