Rafael Nadal blasted the decision not to award Madrid the 2020 Olympic Games, claiming the International Olympic Committee had not treated the Spanish capital fairly.
- Tokyo awarded 2020 summer Olympics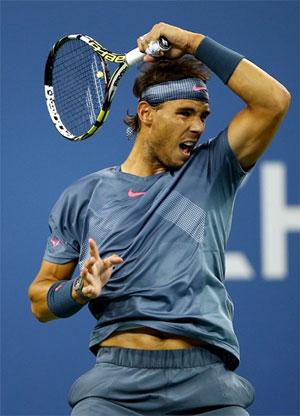 - Screams of joy in Tokyo as city awarded
- Madrid stunned by failure to land Games
Tokyo won the right to host the Games after seeing off Madrid and Istanbul in votes held yesterday in Buenos Aires.
But the World No 2 tennis player and a tireless campaigner for Madrid, said he was shocked to see Madrid, who were trying for the third time to win the Games, eliminated in the first round of voting, AFP reported
"It's very hard and tiring for all of us, because the country and the city of Madrid worked a lot to have the chance so many times," said the 27-year-old.
"We feel that we deserve it. I was disappointed because we felt that we were in a good position. All the country was very involved.
"I felt that after a lot of years working, I don't know if it's 100% fair that we go out at the first qualification when our opponents haven't been in that position as many times."
Image: Rafael Nadal
Photographs: Al Bello/Getty Images