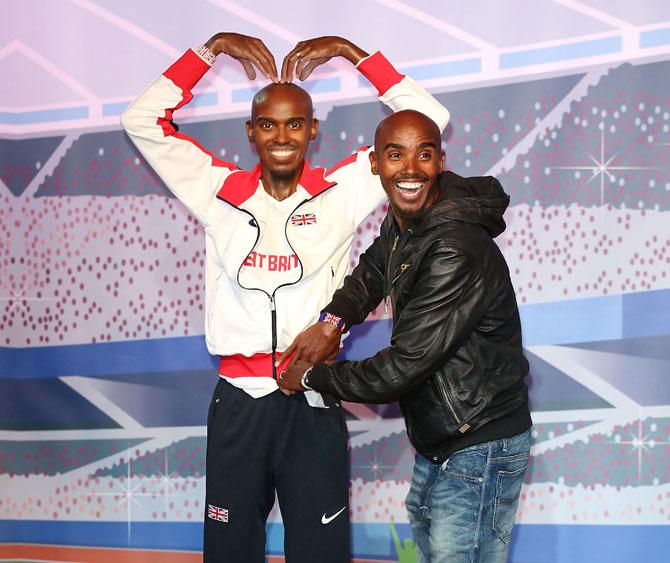 IMAGE: Mo Farah poses for a photocall to unveil his two waxworks. Photograph: Tim P. Whitby/Getty Images
Mo Farah will end his indoor running career with a 5,000 metres at Saturday's Birmingham Grand Prix, the British Olympic champion said.
"I think tomorrow will be my last track race indoors," Farah, 33, told a news conference.
The two-times Olympic 5,000 and 10,000 metres champion eventually plans to turn to road racing as he continues his athletics career.
He said last year that 2017 would probably be his final season of running on the track outdoors.
Farah, Britain's most successful track athlete, defended his Olympic 5,000 and 10,000 metres titles in Rio de Janeiro last year. He has also won five outdoor world championships.