The furore over this year's National Sports awards refuses to die.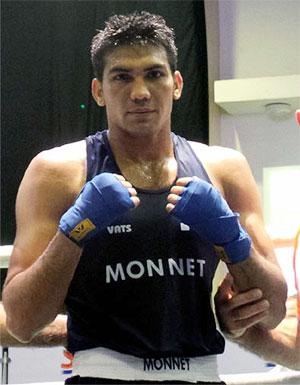 Now boxer Manoj Kumar, a World Championships quarter-finalist, also a two-time Asian Championships bronze-medallist is seeking an appointment with Sports Minister Jitendra Singh, saying he was ignored for the Arjuna despite fine performances.
"I have sought an appointment with the Minister because I want to express my pain. I want to tell him of my disappointment because I don't understand the criteria," the 25-year-old, who recently won a silver medal at the FXTM International Boxing Cup held in Limassol, Cyprus, said.
"I am not being critical of anyone. I just want to speak for myself and I hope the Sports Minister will oblige," the Commonwealth Games gold-medallist said.
The boxer has already written a letter of request for a meeting and is awaiting a response from the Minister.
Women's World Championship bronze-medallist Kavita Chahal was the only boxer to be picked for the Arjuna award this year by the selection committee headed by billiards legend Michael Ferreira.