With little more than two years until the kickoff of the 2014 World Cup in Brazil, nearly 41 percent of the infrastructure projects planned by the government haven't left the drawing board, according to an official report released on Wednesday.
While stadium construction is progressing on schedule, infrastructure investments such as airports, mass transit and ports continue to lag behind significantly, with 41 out of 101 projects awaiting the start of construction or still in the planning stage, Brazil's Sports Ministry said in the report.
Tension between Brazil's local organizing committee and world soccer body FIFA over the slow pace of progress reached a breaking point in March, when FIFA's general secretary Jerome Valcke said Brazil needed a "kick up the backside" to speed up the work. The remark severely strained relations between FIFA and Brazil, though ties have since improved.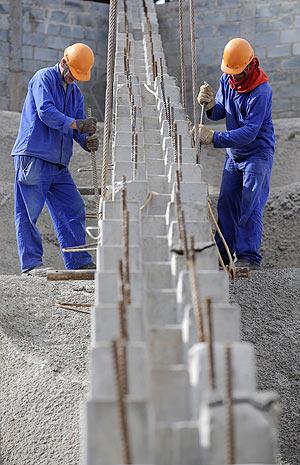 Still, FIFA president Sepp Blatter voiced concerns again earlier this month about the slow pace of preparations and said he wanted the delays to be made up as soon as possible.
Brazil's government has continued to insist that the work will be finished on time, though to date, only five projects have been completed, according the government's report.
"I don't know why there is this prejudice against projects that are still on paper," Sports Minister Aldo Rebelo told reporters in Brasilia on Wednesday, arguing that Brazil's complex legal and legislative requirements present roadblocks that tend to slow the approval process.
"That said, as we have already stated, nothing will be left undone due to these requirements," he said.
The status report highlights Brazil's ongoing struggle with infrastructure development, where overcrowded airports, crumbling roads and backed-up ports have proved an obstacle to the country's economic development in recent years.
Brazil's government is attempting to address some of those shortfalls through the World Cup investments, for which it intends to spend a total of 27 billion reais.
On Wednesday morning, a previously-announced strike by subway and commuter train workers in Brazil's largest city Sao Paulo caused a record traffic jam extending for 155 miles. The chaos prompted concern that if the pace of infrastructure investment doesn't pick up, Brazil's cities may not be ready for the mass influx of tourists expected for the World Cup and the 2016 Olympic Games.
Photograph: Reuters