Any potential attacker planning to threaten the Olympic Games that begin next month will find London a "hard target" to penetrate, a former British security minister has said.
Pauline Neville-Jones said all major global events were attractive targets, but the fact Britain was under constant potential threat had made it far more vigilant and prepared to deal with lurking dangers.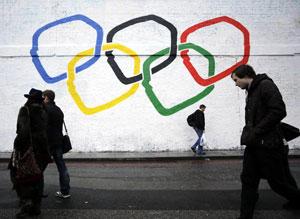 "All big international events are potentially a target ... I think that we have our own terrorist threat, it is one of the things that actually makes us most experienced and most capable of handling the situation, so I would say to anybody that thinks the British Games might be a soft target: Think again, it's going to be a pretty hard target."
The threat of attacks endures in Britain, seven years after suicide bombers killed 52 people in London and the effort to secure the Games, estimated to cost around $1 billion, is Britain's largest-ever peacetime security operation.
As security and counter terrorism minister, Neville-Jones reviewed security preparations for the London Olympics when Prime Minister David Cameron's coalition government took office in 2010. She stepped down last year.
"We intend to make it a hard target and we intend also to make sure that if anything does happen that we are able to go after it very fast and very effectively," she said in an interview with Reuters near Tel Aviv on Wednesday.
Neville-Jones said a recent display of some of Britain's military might on the River Thames near the Olympic site was a necessary exercise to ensure that all echelons involved in securing the Games would know how to act if the need arose.
"These exercises (are) ... one of the most important features of the government's preparations ... so that we know what they are doing, so that everyone knows who's in command, who's in control, and what is expected of them."
The placing of anti-aircraft missiles on the rooftops of residential buildings in the vicinity of the main Olympic venues was also vital to secure the Games, Neville-Jones said.
"You have to site your batteries in places where they are capable of actually being effective and it is very important to control the airspace over London," she explained.
One of the most challenging issues for organisers was facilitating a smooth passage through points of entry into Britain and Neville-Jones said the probable departure of many people after the Games on August 12 could be the most difficult.