Spain faces FIFA disciplinary action after a bad-tempered elimination from the London Olympics football tournament.
Seven Spain players, including star forward Juan Mata, were shown yellow cards in a 1-0 loss to Honduras in Newcastle. The pre-event favorite now cannot advance from its group.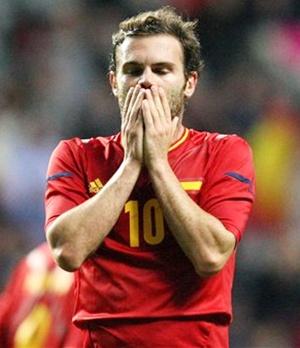 Some Spain players clashed with opponents in the tunnel at half time, and confronted Venezuelan referee Juan Soto when he rejected appeals for a penalty late in the game.
-London Olympics 2012 - Complete coverage
FIFA rules require team fines if at least five players are booked.
Further sanctions can be added if players "threaten or harass match officials" or for serious offenses.
Honduras also faces FIFA action after having six players booked.
Photograph: Scott Heppell/ AP Photo