Disgraced retired cyclist Lance Armstrong's Sydney 2000 Olympic medal is back with the International Olympic Committee after the body said that it had received the medal from the US Olympic Committee and placed it in storage at its headquarters in Lausanne, Switzerland.
According to CBS News, IOC spokesman Mark Adams said that the return of the medal marked the end of a sad chapter for the sport.
Following his public confession, the IOC ordered the return of the bronze medal he won in the time-trial at the Sydney 2000 Games and declared the race results void.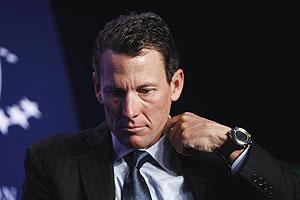 IOC Vice President Thomas Bach, who also heads the IOC's juridical commission, said the former rider had not challenged the decision to strip him of his medal.
The IOC will not reallocate Armstrong's bronze medal, just as cycling's ruling body decided not to declare any winners for the seven Tour de France titles once held by the American, the report said.
Armstrong finished third in the road time trial in Sydney behind winner and US Postal Service teammate Vyacheslav Ekimov of Russia and Jan Ullrich of Germany, the report added.
Armstrong denied doping for years until his confession in January in an interview with Oprah Winfrey, the report further said.
The confession came after a US Anti-Doping Agency report detailed widespread use of performance-enhancing drugs by Armstrong and his USPS team, according to the report.
Armstrong was stripped of the seven Tour de France titles he won from 1999-2005, the report mentioned.
The once-revered athlete is battling to hang on to what remains of his reputation and his earnings and is fighting several lawsuits, including one from the US Justice Department.
Image: Lance Armstrong
Photograph: Lucas Jackson/Reuters