Lance Armstrong has been stripped of his 2000 Olympics cycling time trial bronze medal, an International Olympic Committee (IOC) official told Reuters on Thursday.
The American was stripped of his seven Tour de France titles and banned for life by the International Cycling Union (UCI) in October after riders testified that he took drugs.
The testimony came in a United States Anti-Doping Agency (USADA) report in which the 41-year-old's former US Postal team was accused of running "the most sophisticated, professionalized and successful doping program that sport has ever seen".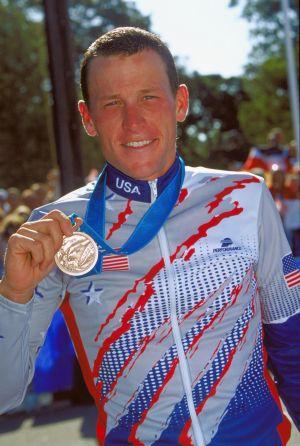 The 2000 bronze was the only Olympic medal Armstrong ever claimed despite dominating cycling by winning the Tour from 1999 to 2005.
He retired for a second time in 2011.
Meanwhile, the jury is still out on exactly what Armstrong's interview with Oprah Winfrey will mean for the disgraced cyclist.
Lawyers are divided on what the legal implications will be if, as expected, Armstrong admits to using performance drugs when the first part of his interview with Winfrey is broadcast from 9:30 p.m. EST on Thursday (0230 GMT on Friday).
And the general public are also split on what it will do to Armstrong's already shattered reputation.
Winfrey has let the cat largely out of the bag, confirming leaked media reports that Armstrong confessed to being a drug cheat, but stopped short of saying any more.
A cancer survivor who became a source of inspiration to millions of people after winning the Tour de France seven times, the sporting world already knew the real secret to Armstrong's success.
Doping officials banned him for life last year and stripped him of all his race wins after producing a mountain of evidence, including sworn witness accounts, that he cheated his way to victory.
All that remained was for the American, who had vehemently denied ever using drugs, to finally own up. Now that time has apparently come.
Photograph: Mike Powell /Allsport