Indian Olympic Association will hold its special General Body Meeting in New Delhi on October 27 to decide on the date of elections as per the directives of the International Olympic Committee.
A top IOA official said that the notification for the same was issued on Saturday.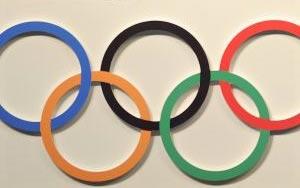 "We have issued the notification today to hold the GBM on October 27," he said.
The IOA, in its Special GBM on August 25, had tried to dilute IOC's directive to bar chargesheeted persons from contesting elections by proposing that only those who have been convicted and sentenced for a jail term of two or more years be barred from contesting the polls.
Rejecting the IOA's proposal, the IOC had said that persons who are charge-framed would be barred from contesting the elections. This would bar Abhay Singh Chautala and Lalit Bhanot from contesting elections.
Chautala and Bhanot were elected unopposed as president and secretary general of the IOA a day after the national Olympic body was banned by the IOC which had also declared the polls "null and void".
The world body had set the deadline of October 31 to amend the IOA Constitution to bar the charge-framed persons from contesting the elections while asking to hold the polls before December 31.
The IOA officials are tightlipped about the possible outcome of the October 27 GBM with one official saying that the IOC's diktat was harsh.
"It's harsh on the part of IOC to ask India alone out of all other NOCs to bar charge-framed persons from contesting elections. Let us see what happens," he said.
"May be, we may have to amend the constitution according to what the IOC says. But nothing is decided yet and something concrete may emerge in the next few days," he added.
Another proposal doing the rounds is that the likes of Bhanot will be convinced not to contest elections which would be held under the two or more years conviction clause.