A call had been troubling Bhaichung Bhutia for long.
Disturbed, he felt it best to answer it. It was a call from his conscience -- a call which urged him to take mainstream football to his homeland Sikkim.
Much away from the hills, an ocean across, a master plan was chalked out in Dubai. The urge to remain united with Sikkim prompted Bhaichung to form the United Sikkim Football Club.
But he wasn't alone.
Backing him in the midfield and defence were Sports Dubai based Sports Marketing Group FidelisWorld and famed singer Shankar Mahadevan.
Navneet Sharma, who has managed many a star including Leander Paes and Anil Kumble, is direct with his reply when you ask him the obvious question: "We are here for Bhaichung. He is an icon. And we thought it better to launch a club than acquiring it," the CEO of FidelisWorld, said.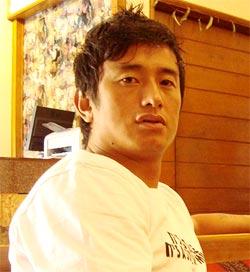 "Bhaichung cuts across all segments. Our job is easier in that sense," he smiles while replying. "AIFF's Reliance-IMG deal can never go waste. We want to be a part of it by building a professional club which would serve as a role model. We will work hand-in-hand with the AIFF."
Professionalism! Always a dicey word when connected with Indian football. After all, there have been 'professional' football clubs launched in the past only to fizzle out after some time.
Navneet shakes his head. "We cannot rush into anything. We are aiming at a social revolution, a youthful evolution. The involvement of the fairer sex is a must. Merchandising will be our next step," he goes on. "And mind you, we need to explore all these keeping in mind the Indian scenario."
Bhaichung knows the Indian scenario more than anyone else.
"You need to make a beginning," he says.
"The constitution of the club states we ought to respect our players. We are looking at Sportainment -- mixing sports and entertainment," Navneet takes over again.
Being the first Indian footballer to play in Europe, Bhaichung has seen clubs being involved in community development from up close. And the 'Snow Lions,' as United Sikkim are called, are already working in close co-ordination with the Spastic Society of Sikkim.
"A club approaches community development from two aspects. There's always the brand building part. Our association with the Spastic Society is just for charity," Navneet clarifies. Bhaichung, sitting next to him, nods.
The club also intends to abide by the AFC regulations and work on academies. After all, the pipeline is always the bedrock for success all across.
"It's a three-year plan to take UFSC to the I-League," Bhaichung says. "Till then…" but Rennedy Singh interrupts: "We ought to give back something to our native place."
There was silence all over. The call of conscience -- that's driving Bhaichung even at this stage of his career.
When the morning sun fell on his innocent face on his first day at the East Bengal ground in the nineties, he had heard the voice of the wooden galleries saying to him. 'You! You are one who will deliver us to the Promised Land.'
Almost two decades later, the same voice is back to haunt him. For Bhaichung, it's just the beginning.