The Indian Badminton League will hold its first players' auction in Delhi on July 19.
Over 150 shuttlers are expected to go under the hammer for 66 slots in six teams.
Each franchisee can have 11 players, including a maximum of four foreign and an under-19 player from their catchment area.
There will be six icon players, starting with a base price of US $50,000 in the auction, for whom the franchisee will bid by draw of lots.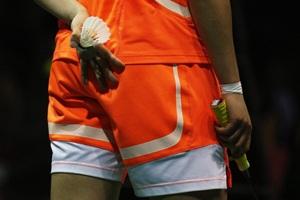 Indian stars Saina Nehwal, Jwala Gutta, Ashwini Ponnappa, Parupalli Kashyap and P V Sindhu will have icon status in the auction, while a leading foreign star will be the sixth icon player.
Each franchisee will be allotted a maximum of Rs 1.5 crore to bid for players, with the icon player receiving 10 per cent more than the highest-bid player in the team.
The top national players and their international counterparts from 17 badminton nations have confirmed participation.
The last date for entering the players' auction is July 5.
The top four franchisees in the IBL will clash in the semi-finals and the winners will meet in the final in Mumbai, on August 31.
The auction will be conducted by London-based auctioneer Bob Hayton, who is well-known for his association with Bid & Hammer Fine Art Auctioneers.
"I am looking forward to adding the auctioneering 'sparkle & theatre' to the IBL Players Auction. It's a proud moment for me," said Hayton.
The US $1 million IBL is set to launch on August 14 with some high-voltage action expected between Hyderabad Hotshots and Karnataka Kings.
The 90-match tournament, featuring six franchises, will run for 18 days. Each franchise will host a two-day leg, with matches during late afternoon and evening to coincide with prime time television.
Photograph: Hannah Johnston/Getty Images