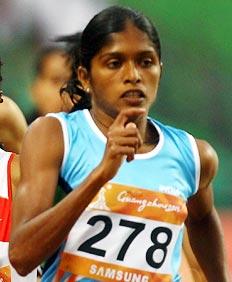 The Sports Authority of India (SAI) put in place 14 high-level expert committees, which have been mandated to identify the country's medal prospects and provide them with specialised training in the run up to the Commonwealth Games and Asian Games to be held later this year.

The committees have been formed for 14 sporting disciplines including shooting, weightlifting, boxing, archery, athletics, judo, badminton and wushu among others.

Every committee will have four to six members each. It will comprise of concerned federation officials, SAI-appointed coaches, and sports experts.

The committees will primarily have three functions to perform - identification of core probables in their respective sport who would form the part of the training programme; identification of medal prospects out of these core probables; and identification of specialised training needs of selected athletes.

"These committees will function till the Commonwealth Games and Asian Games. The committees will help in identifying the medal prospects who require specialised training and monetary support," SAI secretary Neeraj Kansal said.

"The committees have started working from this month. First meeting of the shooting committee has already taken place and based on its recommendation, we sanctioned Rs 50 lakh each to four shooters for training abroad," he said.

Kansal informed that each committee will visit training and coaching camps, hold interaction with athletes and meet fortnightly to prepare the list of athletes.

This is the first time that SAI has come up with such an initiative and the committees have been formed to build on and enhance India's medal standing at future Games.

Based on the recommendations of respective committees, SAI will work with athletes for the podium finish at the Games, along with developing them for future events.

"This new initiative will deepen India's competitive prospects at the CWG and Asian Games and ensure that we continue to advance internationally," said another SAI official.
Image: Tintu Luka
Photograph: Richard Heathcote/Getty Images