Newly-appointed India football coach Armando Colaco defended his decision to show the door to senior players, including star striker Bhaichung Bhutia, asserting that a beginning has to be made by giving young talent a chance.
Colaco, who raised quite a few eyebrows when he gave the boot to 14 senior players while naming the squad for the World Cup second round qualifiers, reasoned that youngsters need to be groomed for India to do well.
"Youngsters need experience and for that there has to be a beginning. I have a lot of respect for the seniors and they will be call back if they perform well. But, then again, I have to begin, and the federation will stand by me," Colaco told reporters at his maiden press conference after becoming national coach.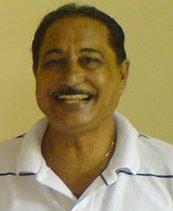 Asked about the inclusion of Mahesh Gawli and Sameer Naik -- both in their thirties -- among the probables, Colaco replied: "Sameer is a senior player and a team-man. And as far Mahesh is concerned, he is one of the best defenders, though I feel sorry for Deepak Mondal (out because of injury).
Colaco, whose first assignment with the national team is against the United Arab Emirates in the first round of the World Cup qualifiers, warned against the expectation of instant success.
"I request all of you to be patient. The complexion of Indian football cannot be changed overnight. Given proper time and framework I would say everything is possible," he said.
"The boys from the Indian Arrows will form the nucleus of the future national squad. I have analysed each and every player and decided on my squad," he added.
Often described as the most successful club coach in recent years, Colaco said he wants to apply the "possession football" he employs with his club, Dempo, but clarified that he had not talked about playing like FC Barcelona.
"I will definitely try and install my way of football. Each coach has his own philosophy. We have seen Dempo playing in the AFC Cup," he said.
"But I was misrepresented and I did not mean that I want the Barcelona FC style of play. Barcelona belongs to another planet. It's impossible to play like Barcelona. No team can't ever emulate that style. I just want the national team to play like Dempo," said Colaco.
Besides the 42 players called for the three-week camp, starting Wednesday, at the Ambedkar Stadium in Delhi, the coach now wants the AIFF to include Baljit Sahni and Lalkamal Bhowmick.
"Baljit Sahni has scored quite a few goals in the I-League and Lalkamal has been playing very well," he said.
Asked about defender Anwar's exclusion, Colaco said Raju Gaekwad, Gouramangi Singh and Gawli are best for the team.
Colaco, who is also coach and secretary of Dempo, said he will seek leave from club duties if the AIFF gives him an extension from the current four-month contract.
"If they like my style and I do well, then I will ask my management to grant me leave for national duty," Colaco said.
He also said that he would request the AIFF to revamp local and national tournaments like the Santosh Trophy, as they give the younger players a "chance to express themselves".
The camp will continue till July 6 and the team will play two international friendlies -- against Maldives on July 10 at Male and Qatar in Doha on July 17.
The players will then head to Dubai for a short camp before taking on United Arab Emirates in the first leg of World Cup qualifiers second round on July 23 there.
The return leg between the two sides will be played at the Jawaharlal Nehru Stadium in Delhi on July 28.