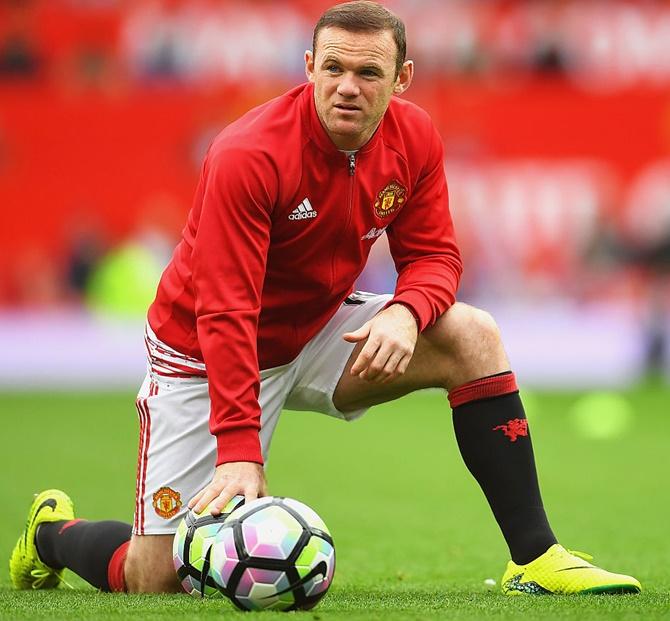 IMAGE: Wayne Rooney. Photograph: Laurence Griffiths/Getty Images
Pep Guardiola became the latest high-profile Premier League manager to defend Wayne Rooney on Friday after the England captain apologised following the release of pictures of him socialising in the early hours while on international duty.
The ManchesterCity manager Guardiola refused to offer any criticism of the Manchester United captain, while recalling how he had sometimes had a drink himself during his international career with Spain.
Guardiola's comments followed support for Rooney from Liverpool manager Juergen Klopp, who had said on Thursday that he felt there had been an over-reaction to the episode.
Rooney had apologised after he was pictured drinking at a wedding over the weekend following England's victory over Scotland at Wembley.
"I was an international player and sometimes I drank. I was lucky there were no pictures. We are people and are old enough to take responsibility. But it's private life," Guardiola told reporters on Friday.
"I don't like it when people comment on my private life so I won't comment. I have a lot of respect for the career of Wayne Rooney."