Red Bull's Mark Webber was sent to the back of the grid for Sunday's Chinese Grand Prix after running out of fuel in qualifying.
Formula One's governing International Automobile Federation (FIA) said the team admitted they had failed to put sufficient fuel in the car to get it back to the pits and provide a mandatory one litre sample.
The FIA said the car had just 150ml of fuel left in the tank.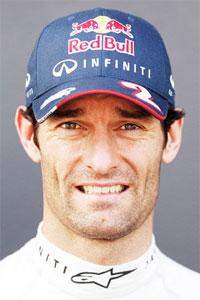 The Australian had qualified 14th after parking his car by the side of the track.
"This was out of my hands. I can't be disappointed for my performance," said Webber.
Team principal Christian Horner said the problem was with the bowser, the tank that holds the fuel for the rig to deliver to the car.
"On Mark's in-lap we saw large drop outs in the fuel tank collector and the car unfortunately ran dry of fuel," he said.
"The fuel bowser has been immediately quarantined for further investigation. It's a shame as he would obviously have made Q3 (the top 10) today and the tactic with both drivers was to adopt the same strategy."
Teammate and championship leader Sebastian Vettel, who caused a storm at the previous race in Malaysia when he ignored team orders and overtook Webber to win the race, qualified ninth after having to abort his one attempted lap in the final phase due to a brake problem.
However he qualified on the harder tyres and is likely to be leading the race when all those ahead of him on the softer rubber make early stops.
The German started from the pit lane in Abu Dhabi last year due to a lack of fuel in qualifying when fighting for the third title that he ultimately won. He told reporters he was concerned that Webber's problem could be a similar one.