Red Bull's failure to win the Australian Grand Prix after hogging the front row of the grid has shown the championship team they were not as good as they thought they were, a disappointed Mark Webber said on Sunday.
The 36-year-old Australian lined up second behind pole-sitting teammate Sebastian Vettel but finished a deflating sixth after a horror start in his 12th and possibly final bid to win his home Grand Prix.
Webber struggled to get moving due to a clutch problem at the start, slipping back to seventh at the first turn, and lost his car's kinetic energy recovery system (KERS) to face an uphill battle to secure points.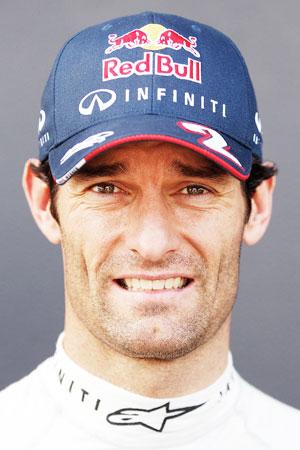 More disconcerting was that the pace the Red Bull cars had shown in practice and qualifying was made redundant as they chewed through their tyres and were shown cleaner heels by Lotus's winner Kimi Raikkonen.
"We had a KERS failure, quite a few things we needed to manage," a resigned Webber told reporters.
"We didn't have a clue where to put the clutch for the start either, there was no telemetry back to the guys so they were just rolling the dice with that.
"The first 15-20 minutes was a real, real difficult part of the Grand Prix for us and to get back somewhere towards the points at the end wasn't too bad, but ultimately even if we had a smooth day, I think we would have got done today."
Pushed out to the back after being forced to take an early pit-stop, the Australian battled hard to secure eight points for Red Bull, while Vettel secured 15 with his third place finish in cool and breezy conditions at Albert Park circuit.
The reigning triple world champion was nearly 10 seconds adrift of Ferrari's runnerup Fernando Alonso, however, leaving the British-based team plenty to ponder ahead of the next stop in Malaysia.
"I think we can be happy with the pace all weekend, the car left a very good impression," Vettel said.
"Obviously there is a bit of homework to do for the next race regarding the tyres.
"Obviously we couldn't keep it up and the times set at the front by Fernando and especially Kimi were very impressive and obviously we couldn't do that.
"It was a very tough, very long Grand Prix and I'm happy to be on the podium at the end."
Webber, who has vowed to fight to keep his Red Bull seat despite speculation of a new driver at the end of the season, said he was left hoping for a safety car to "spice things up" at Albert Park.
"In the end, we managed to salvage something from (it)," he added.
"There is a lot to go, but I think the disappointing thing for us as a team was that we weren't probably as strong as we thought we'd be.
"But that's Formula One, it can change very quickly."
Photograph: Brendon Thorne/Getty Images