The trainer singled out by Sebastian Vettel for special praise after the Red Bull driver won his second Formula One title this year has decided to return to Finland to coach a women's ice hockey team.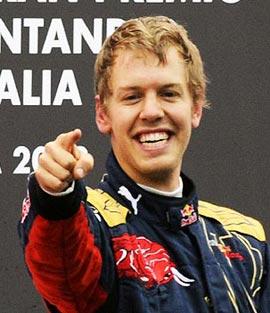 Vettel's spokeswoman confirmed that Tommi Parmakoski, a former hockey player who coached at Finland's Kuortane Sports Institute, would not be the German's physiotherapist when the next season started in March.
The 24-year-old champion paid tribute to the Finn after he won this year's title in Japan in October with four races to spare.
"I think one person that really stands out this year is the person I spend most of my time with during the year. It's my trainer Tommi Parmakoski," Vettel said then.
"Regards to his family. I think back in Finland they have a great son with a great heart. He was the one not allowing me at any stage this year to lose the grip, start to fly, or think about things that are not in our control."
Vettel became the sport's youngest double world champion this year, winning 11 of the 19 races and starting 15 from pole position.