Lotus driver Kimi Raikkonen is in no rush to make a decision over his team for 2014 despite speculation linking him to a move to champions Red Bull with Mark Webber stepping away from Formula One at the end of the season.
Raikkonen, who is third in the standings, is out of contract after this season having been one of the most impressive drivers since returning to F1 last year.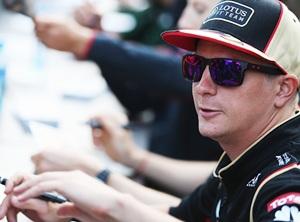 The Finn spent two years in rallying after being dumped by Ferrari in 2009 to accommodate Fernando Alonso, only two years after his world title with the Italian team.
"I have no idea," he told the official Formula One website when asked when he would decide about his future.
"I will obviously decide at a certain point but there are still a lot of things that have to be right and good things always take time. I have no deadline."
He is one of three drivers who are not members of the Grand Prix Drivers' Association which threatened to withdraw from Sunday's German Grand Prix if the tyre explosions witnessed in Britain last weekend happened again.
Raikkonen said he would race "whatever happens" and was also typically forthright when asked what would determine his 2014 team decision.
"I want to do what I want. That's it," the former Sauber and McLaren driver said.
"Each team is different and you always have good things and sometimes there are bitter pills attached to it. There is no perfect world."
Image: Kimi Raikkonen
Photograph: Mark Thompson/Getty Images