Lewis Hamilton has no regrets over his jump to Mercedes next season, again dismissing comments from McLaren team principal Martin Whitmarsh that the Englishman was having second thoughts about his move.
-Is Sunday's F1 race weird enough for Austin, Texas?
In an interview with the official Formula One website, Whitmarsh said he believed Hamilton had at times regretted his decision.
-'F1 will never succeed in the US'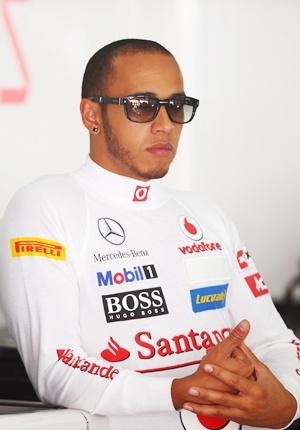 "I was a little surprised to hear that, it's absolutely not the case," Hamilton said as he began preparations for Sunday's US Grand Prix.
-Sahara Force India not thinking of sixth place now
"I've got a great team, I've been with them such a long time so I'm sure everyone has some emotions within the team but I'm still here giving 100 percent for the last two races and of course it's quite emotional for me.
"But I'm very, very happy with the decision I have made."
Hamilton will replace retiring seven-time world champion Michael Schumacher at Mercedes next season, ending a long-standing relationship with McLaren, who spotted his talent as a youngster racing go-karts.
Whitmarsh said it would be an emotional farewell with Hamilton, world champion in 2008, after the last race of the season in Brazil later this month but hoped the 27-year-old would one day come to regret his move.
"I hope he thinks today that he's made an awful mistake and I hope he thinks that next year," said Whitmarsh. "He's made that decision and he has to live with that decision,"
McLaren, the second most successful team in terms of wins in the history of F1, have won five grands prix this season, including victories from Hamilton in Canada, Hungary and Italy.
Mercedes have won one race, in China this year, since they took over the title-winning Brawn GP team at the end of 2009.
Hamilton will start Sunday's race at the new Circuit of the Americas as the last driver to win a US Grand Prix with his victory at Indianapolis in 2007.
Formula One makes its return to the United States after a five-year absence hoping to finally establish a permanent presence in a country that has largely ignored the sport.
The eyes of the motor racing world will on Texas on Sunday with Red Bull's Sebastian Vettel looking to fight off a challenge from Ferrari's Fernando Alonso and clinch a third consecutive driver's championship.
Photograph: Clive Mason/Getty Images